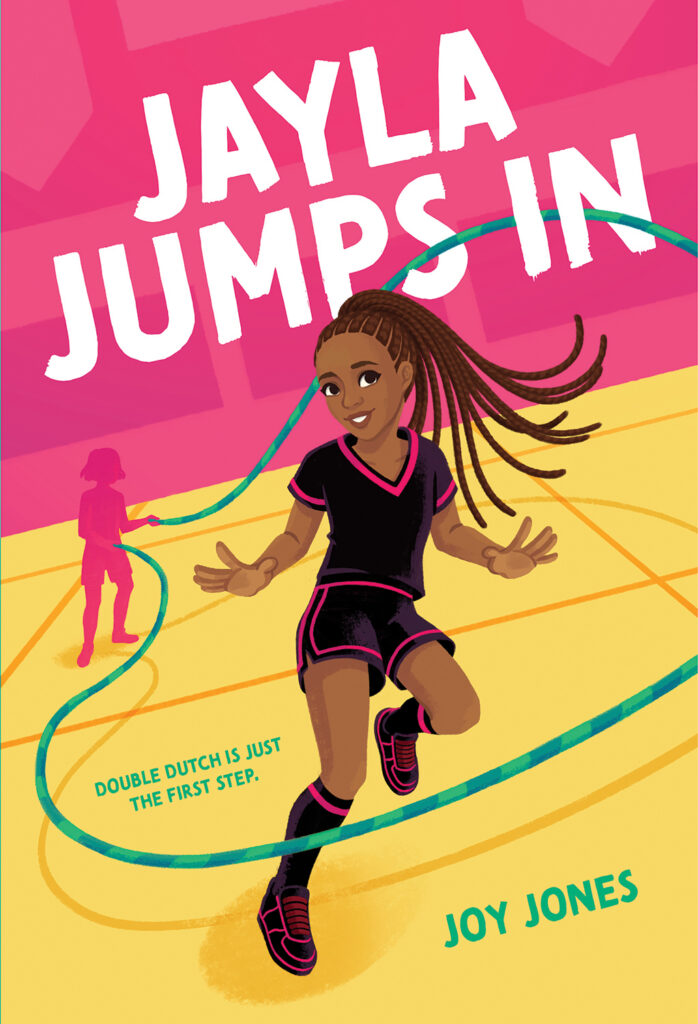 At 11, Jayla is mostly happy with her big extended family and her life at school. But she misses her best friend who moved away, and she worries about her mom's health. When she sees a video of people jumping Double Dutch and finds out her mom used to be a champion at the activity, she sees a possible answer to all her concerns.
Jayla Jumps In by Joy Jones is a fun story about a girl who's active and friendly, but also just a little bit lonely. When she jumps Double Dutch, she feels confident, strong, and joyful. And she notices that other people seem to feel the same way when they jump. Over the course of several months, Jayla relies on Double Dutch to help her make new friends, spend more time with her mom, and discover new things about people important to her.
This energetic story will have readers wanting to learn Double Dutch and convince people they know to try it, too. I recommend Jayla Jumps In for readers aged 9 to 12.
The publisher provided me with a copy of this title in exchange for my honest review.