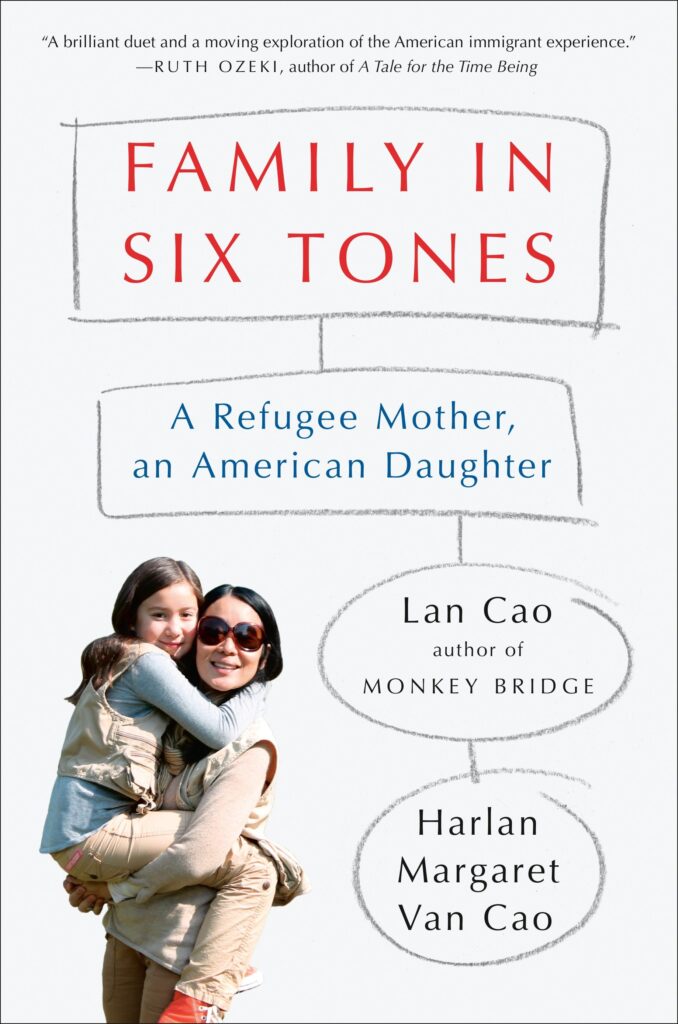 Lan Cao came to the U.S. when she was 13, a refugee from Vietnam when U.S. troops were leaving. Throughout the years she has struggled to adapt to American culture. At times she has embraced the Vietnamese culture of her early years and of her extended family, at other times she has rejected it. Her struggle carried into her parenting, as she raised a daughter also caught between two worlds.
The mother-daughter memoir, Family in Six Tones: A Refugee Mother, an American Daughter by Lan Cao and Harlan Margaret Van Cao, tells the story of how these two came to define their own identities. The mom, Lan Cao, provides most of the narrative, and her accounts provide interesting insights into her life in Saigon and her early years as a refugee. Harlan is still a teen, and her stories relate more of the universal challenges between mothers and daughters as they connect and clash on a variety of issues.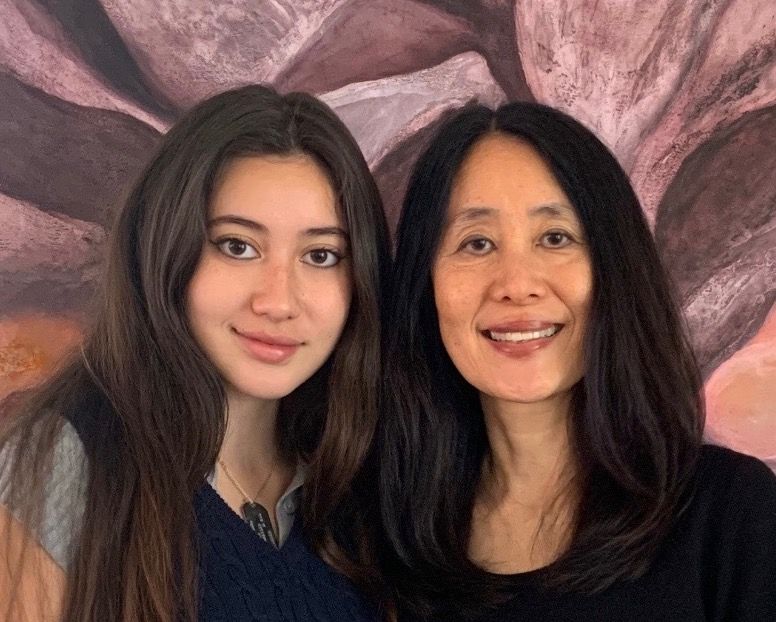 The accounts feel honest, often raw with emotion, and reveal vulnerabilities with candor. The memoir provides an interesting insight into a time in history as well as the current reverberations from that not-so-long-ago era. For teen and adult mothers and daughters, Family in Six Tones can provide a good jumping-off place for discussions about their own relationships.
The publisher provided me with a copy of this title in exchange for my honest review.