Looking for ideas for how to start a book club, choose the best book club books, or plan your meeting? Maybe you would just like to check out book lists for kids in different age groups. You'll find what you are looking for here at Mother Daughter Book Club.com. Just click on a link below to take you to the area you are looking for. Contact me at info@motherdaughterbookclub(dot)com with questions or for more information on anything you see here.
Create Your Reading Group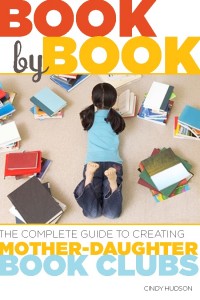 Learn how to start your book club and keep it thriving with Book by Book: The Complete Guide to Creating Mother-Daughter Book Clubs
Plan Your Meeting
These guides give you everything you need to plan your meeting: a book review, author interview, hands-on activities, discussion questions and recipes.
Connect With An Author
Check out this listing to find authors willing to connect with book clubs through Skype.
Check Out the List of Books for Specific Age Groups
You'll find book lists with great reading material for any kids book clubs, whether adults are part of it or not.