How can board books even come close to teaching children about classic books like Charles Dickens's Great Expectations and Jane Austen's Pride & Prejudice? The answer is they don't, but that's not the point of the Cozy Classics series, which includes those two titles as well as Leo Tolstoy's War & Peace and Herman Melville's Moby Dick.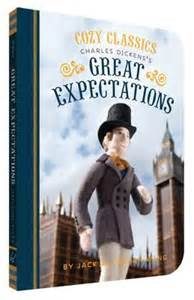 The collection is written and illustrated with doll-like hand-felted figures by two brothers who hit upon the concept while searching for a way to teach their young children new words. Each two-page layout features a single word for parents to teach their infants. For instance, Great Expectations boils down to boy, help, old, pretty, cry, money, and a few others. Parents familiar with the story can explain more or not, as they gauge their children's interest.
I could see, say, a parent reading the word "friends" from the first page of Pride & Prejudice, which shows two men, and creating a story for the child that mirrors the classic by saying, "two friends came to stay in a grand house in the English countryside."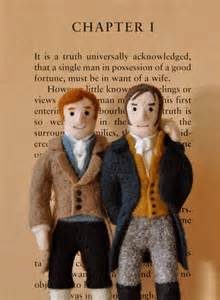 Infants and children will appreciate lap time with mom and dad as they learn new words. Parents can enjoy thinking about their favorite pieces of classic literature in a new light. It's all fun. And the popularity of the series means that many more titles are on the way to publication.
The publisher provided me with a copy of this book in exchange for my honest review.
Save