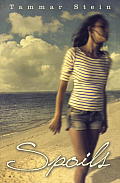 What would you do if you won $70 million dollars in the lottery? For Leni's family in Florida, it meant lots of spending on both selfish pursuits and worthy causes. Which is why it's nearly all gone only seven years later. Most of what remains is in a trust fund for Leni for her to claim on her 18th birthday a week away.
Thinking about what she'll do with her money she reviews where the rest went: her older brother Eddie spent his on travel and extravagance and now rarely leaves the basement of the mega-mansion their parents built. Her sister Natasha bought a tea shop that struggles to stay afloat even though business appears to be doing well. And her parents? They bought lots of stuff and gave some away to friends and relatives who really needed it. Now they are counting on Leni to turn over her trust fund to them so they can continue leading this lifestyle they've become accustomed to for just a little longer.
Leni is resigned to giving up the money, even if it means revising her dreams of college. But when she finds out that Natasha may have made a deal with the devil to win the prize and an angel appears telling her to make it right, she begins to have doubts about what to do. She takes a hard look at what having money has done to her family and struggles to find a solution that may put her family back together.
Even without the devil/angel element, Spoils by Tammar Stein fascinates with its look at how lots and lots of money can change people. Believing they have no reason to earn money ever again, they often make decisions that don't fit with the values they have lived with in the past. They don't know how to judge who likes them for their money and who likes them for the people they are.
I recommend Spoils for mother-daughter book clubs with girls aged 15 and up. It can spark interesting discussions on how book club members speculate they would deal with a sudden windfall. It could touch on the presence of real forces of good and evil in the world working to influence people's minds and hearts. Another big issue to discuss includes figuring out what's important to you in life and determining how to pursue it.
The author gave me a copy of this book in exchange for my honest review.