With the first day of May thoughts often turn to celebrating moms for Mother's Day. I'm happy to be able to offer a giveaway perfect for moms: A copy of the memoir Mother Daughter Me by Katie Hafner and a Mighty Leaf World Flavors 3-pack Tea Sampler. Leave a comment below about mother/daughter relationships, reading memoirs, or reading and sipping tea to be entered. Just make sure you comment before midnight (PDT), Sunday, May 11) for your name to go in the drawing (U.S. addresses only please). Please note: the giveaway is closed. Congratulations to Denise on winning.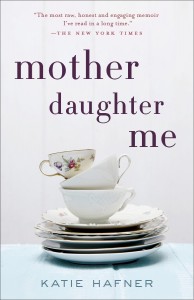 Mother Daughter Me: A Memoir, is a great read for moms who are faced with caring for their own mothers as well as their daughters. The book has been recommended in reviews at Parade Magazine, O! The Oprah Magazine, Harper's, The New York Times and more. While I haven't read it yet, it's on my "to-read" list for this summer. Author Hafner says "the story resonates with everyone, even those who had an untroubled childhood, because the mother-daughter relationship is so primal, and reverberates through generations."
Here's how the publisher describes it:
The complex, deeply binding relationship between mothers and daughters is brought vividly to life in Katie Hafner's remarkable memoir, an exploration of the year she and her mother, Helen, spent working through, and triumphing over, a lifetime of unresolved emotions.
Dreaming of a "year in Provence" with her mother, Katie urges Helen to move to San Francisco to live with her and Zoë, Katie's teenage daughter. Katie and Zoë had become a mother-daughter team, strong enough, Katie thought, to absorb the arrival of a seventy-seven-year-old woman set in her ways.
Filled with fairy-tale hope that she and her mother would become friends, and that Helen would grow close to her exceptional granddaughter, Katie embarked on an experiment in intergenerational living that she would soon discover was filled with land mines: memories of her parents' painful divorce, of her mother's drinking, of dislocating moves back and forth across the country,  and of Katie's own widowhood and bumpy recovery. Helen, for her part, was also holding difficult issues at bay.
How these three women from such different generations learn to navigate their challenging, turbulent, and ultimately healing journey together makes for riveting reading. By turns heartbreaking and funny—and always insightful—Katie Hafner's brave and loving book answers questions about the universal truths of family that are central to the lives of so many.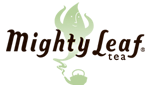 Mighty Leaf Tea is known for its quality tea, and Mighty Leaf Ginger Twist tea, included as one of the packs in the sampler in this giveaway, is one of my favorite afternoon sippers. The other teas in the sampler are White Orchard and Organic Detox Infusion, which I look forward to trying soon. I find Mighty Leaf in most of the grocery stores near me, but they also have a nice selection of gifts for tea-loving moms at the company's website.