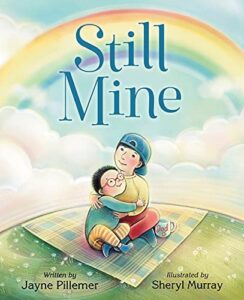 Talking to young children about death when they lose someone they love—a family member, friend, or someone else—can seem impossible. Yet, children often need to talk to find comfort in tragic situations. A new picture book called Still Mine can help foster those conversations in an age-appropriate way.
Written by Jayne Pillemer and illustrated by Sheryl Murrary, Still Mine reassures young ones that even though they can no longer see or hug the person or pet who is gone, they can still love them.
The illustrations evoke comfort, with curving lines and soft edges and muted colors. The book is joyful at first, showing relationships between children and parents, grandparents, friends, and pets. Then it turns wistful with the lines: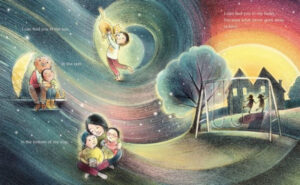 Now you are gone and I can't come along. I didn't even get to say goodbye.
Then questioning:
What will I do if I don't have you?
Who will make your special treat?
Who will nuzzle noses?
Finally, the book shows how memories can bring comfort, and knowing that the lost loved one will stay forever in the heart. It's a sweet and gentle concept that may bring comfort to grief.
The author provided me with a copy of this title in exchange for my honest review.