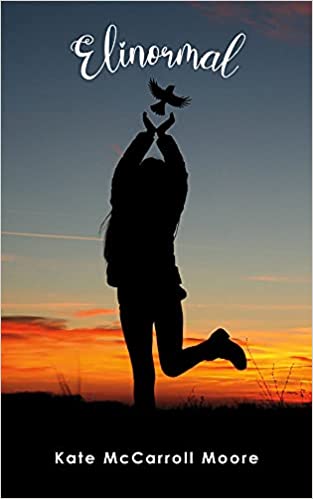 Eleven-year-old Elinor Malcolm feels the pressure of living up to her parents' expectations. Especially those of her mom, a high-profile lawyer in New York City. Enrolled in a ballet school she doesn't want to attend, Elinor takes to skipping out to avoid the embarrassment of not fitting in. That's when she meets a girl unlike any she's ever known.
Indira is a free spirit who seems to know what Elinor needs when she needs it. She teaches Elinor about meditating to find strength and calmness, and she encourages Elinor to fess up about her deception. But Elinor keeps avoiding the big issues until she can't any more.
Elinormal by Kate McCarroll Moore is a story about finding yourself and pursuing what's important to you as opposed to living someone else's dream. Elinor avoids trouble by lying, and the more things she lies about the more she has to hide. Eventually, she has to face what she's trying to avoid and tell her parents what she wants even if it doesn't match up with what they want for her.
Elinor is a likeable character, and young readers aged 9 to 13 should enjoy following along as her story unfolds.
The publisher provided me with a copy of this title in exchange for my honest review.