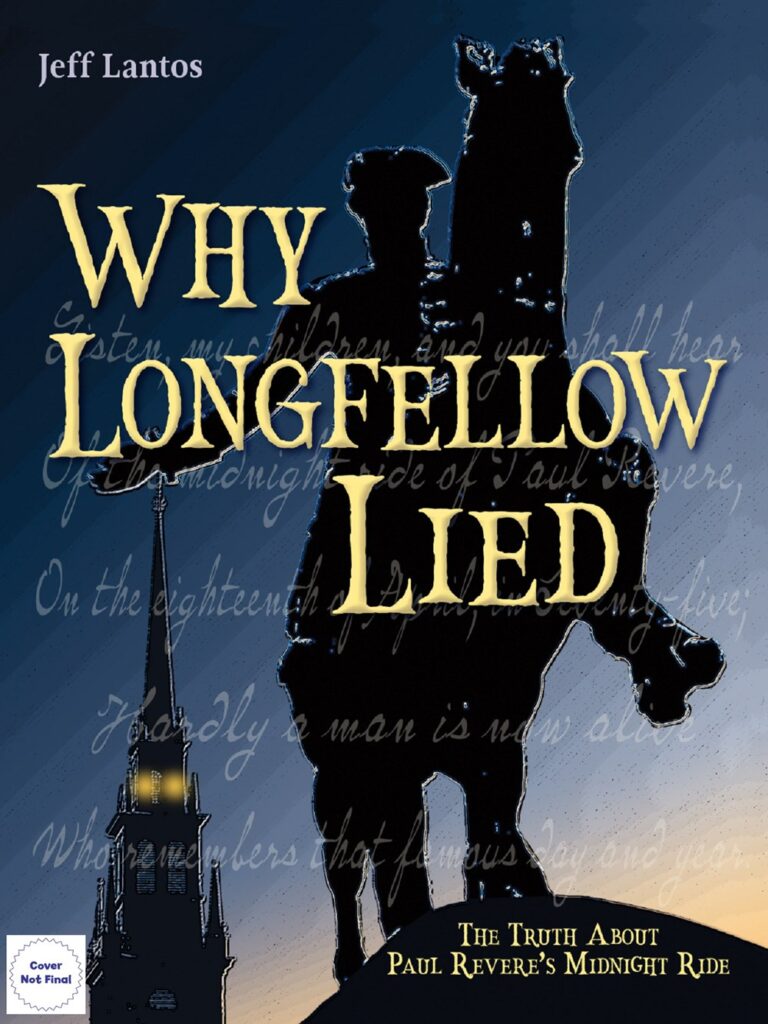 The story of Paul Revere's ride to warn the countryside about British troops is well known lore. Especially about how this patriot waited for the lanterns to shine in the belfry tower, one if by land, two if by sea, before he started his journey. But what if the facts don't match up to the story?
Why Longfellow Lied: The Truth About Paul Revere's Midnight Ride by Jeff Lantos delves into the myth that has grown around Revere's actions and how that myth was influenced by Henry Wadsworth Longfellow's famous poem about that night.
Lantos starts with an intro that includes a cast of characters, gives background on what was happening in Boston during revolutionary times, and reprints Longfellow's poem in its entirety. Then he examines the poem chapter by chapter to compare what Longfellow said with what the historical record actually shows.
Anyone who loves history will appreciate this approach that compares the time a historical event occurred to the time a poem about it was written. The author ties it all together by talking about what Longfellow hoped to achieve by poeticizing the facts while remaining true to the spirit of the event.
Why Longfellow Lied is a fascinating story that untangles a bit of history in a way that is sure to appeal to many readers aged 9 to 12.
The author provided me with a copy of this title in exchange for my honest review.