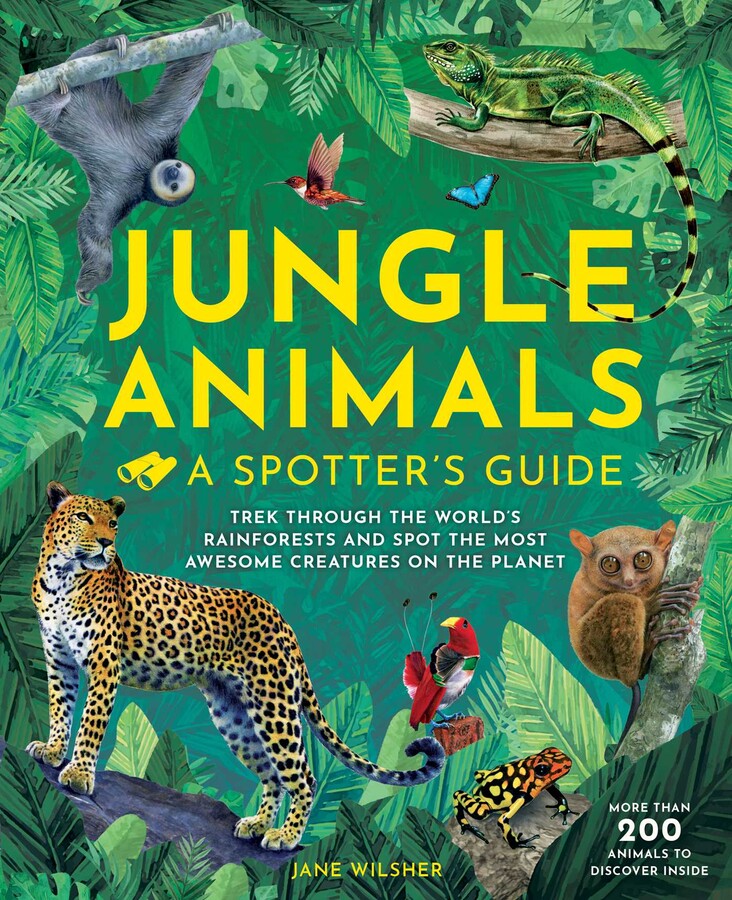 Did you know that the platypus is one of the few poisonous mammals, able to inject poison through its back claws? Or that piranhas make sounds like short barks? These are just a couple of the interesting and fun facts readers can find in Jungle Animals: A Spotter's Guide by Jane Wilsher.
This gorgeous book is full of colorful artwork and fascinating information about all kinds of jungle life divided into six categories: mammals, birds, reptiles, amphibians, fish and invertebrates. Each section begins with a page on how to spot what you're looking for among foliage and colors that jungle life has adapted to hide in.
Each page is loaded with information that will help readers understand basic facts. This includes a map showing where the animal lives, the type of habitat where it can be found, what it eats, its status on the endangered scale and its size as compared to humans. In addition there's a summary about the animal, a Spotter Fact, pointers to different parts of its anatomy, and more.
Jungle Animals should provide hours of reading fun, particularly for children who are drawn to nonfiction books. I highly recommend it for ages 6 and up.
The publisher provided me with a copy of this title in exchange for my honest review.