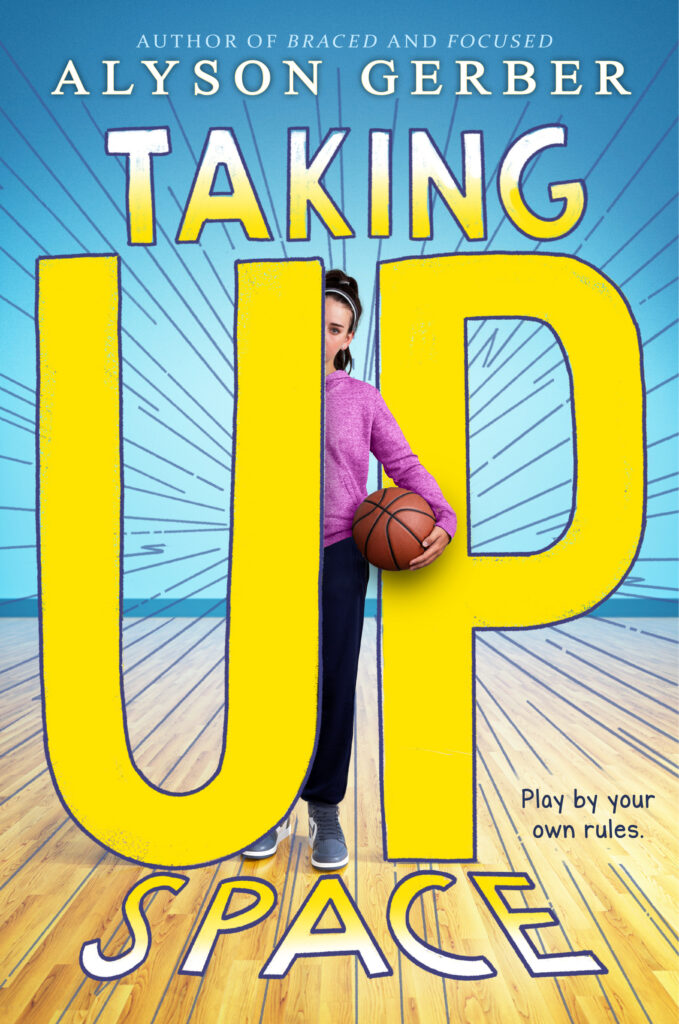 Sarah has always felt strong and confident in her body. She loves basketball, is a key player for the team, and has a group of friends who also play. But her parents are both often away from home for work, and sometimes they forget she needs to eat. Plus, the fridge and cupboard barely have any food. When her body starts changing and affecting how she plays basketball, Sarah follows conflicting information in a quest to lose weight, putting her health in jeopardy. Can a Junior Chef cooking tryout and a new friendship with her crush help her adjust her thinking about healthy eating?
Taking Up Space by Alyson Gerber tackles the topic of eating disorders by looking at how the whole family is affected when even one person has a misunderstanding about how to eat healthy. In Sarah's case, her mom has a troubled relationship with food, which means she doesn't know how to pass on healthy habits to her daughter. Her dad means well, but he's not home enough to notice what's going on.
Sarah doesn't talk to anyone about what's going on because she doesn't want to appear different than she's always been to her friends. Plus, she thinks she can figure it out on her own. She begins to see things differently when she teams up with Benny and learns to cook for a competition. Ultimately, a group that includes friends, her coach, a school counselor, and her parents work together to make positive change.
Taking Up Space can help anyone struggling with food issues or friends of someone who struggles understand what may be happening and seek help. In an author's note Alyson Gerber comments about her own issues around food and notes a couple of resources for people who want more information to check out.
The publisher provided me with a copy of this title in exchange for my honest review.