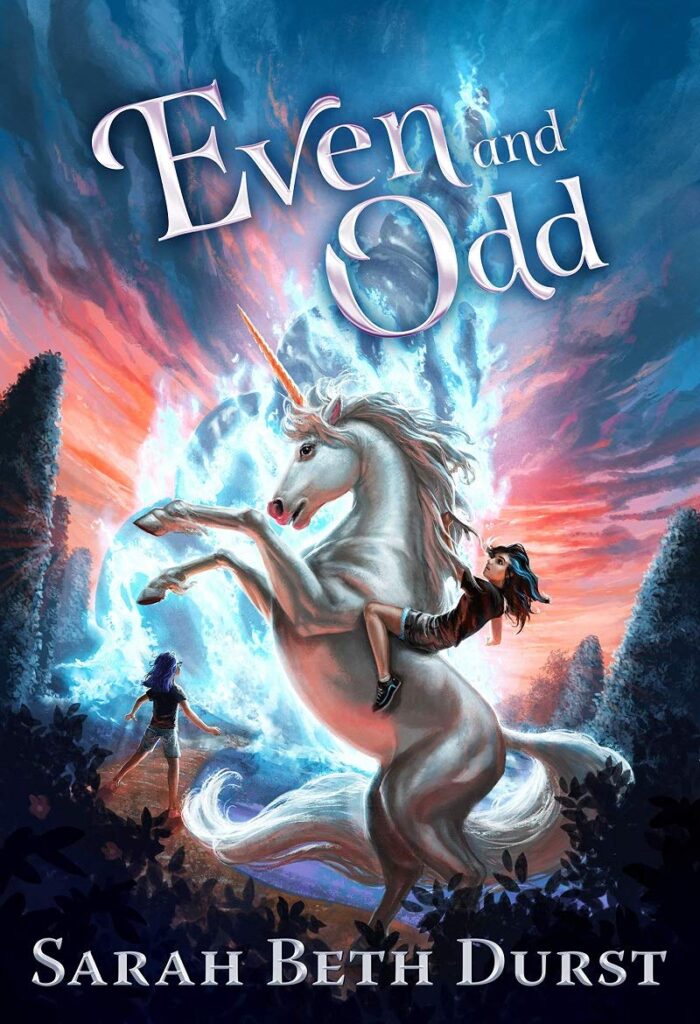 Sisters Emma and Olivia are better known by their nicknames, Even and Odd, because their magic works only on alternating days. They live on the border of the normal world, selling items out of their family store to magical creatures who cross the border with the land of Firoth. But when they meet a young unicorn and cross the border themselves to see why magic isn't working consistently, they get stuck on the other side. The three have to work together to figure out what's happening and make things right again.
Even and Odd by Sarah Beth Durst is a cute fantasy about sisters who have different points of view on their abilities. Even loves practicing her magic and Odd would rather be normal. But they discover that when they work together, they can better achieve what they each want. They also discover that their perspective, and their ability to listen and observe, hep them figure out what's happening before anyone else can.
Even and Odd is imaginative and fun, great for kids who love adventure and fantasy. I recommend it for ages 9 to 12.
The author provided me with a copy of this title in exchange for my honest review.