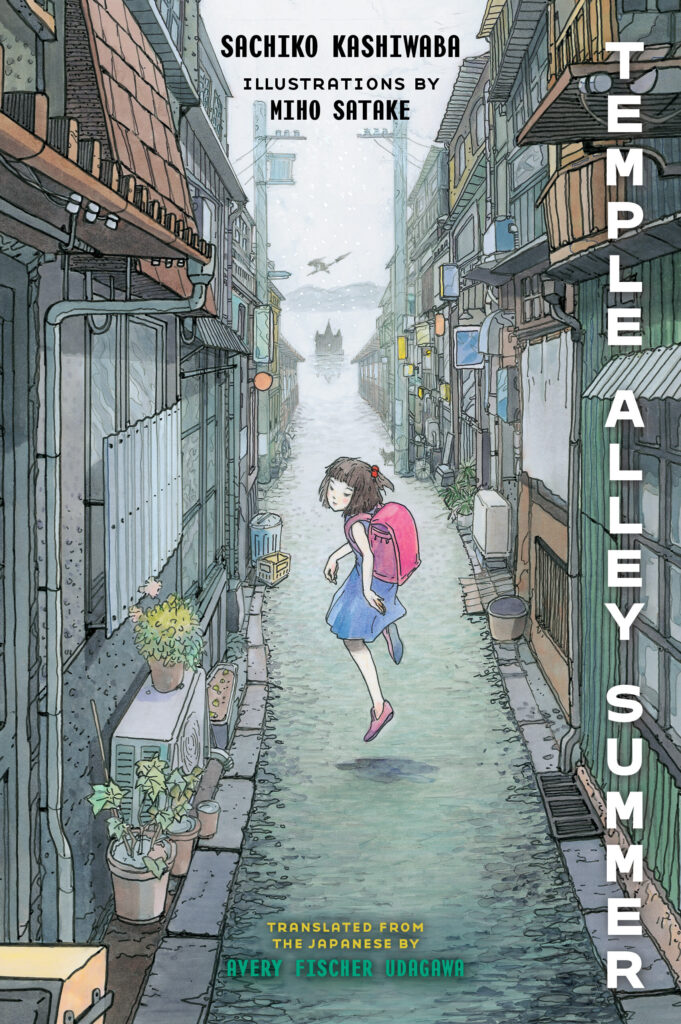 "I never dreamed my house had a secret unknown to my parents or me—and believe me, when I discovered it, I had no plans to get involved. I am a scaredy-cat." Thus begins Temple Alley Summer by Sachiko Kashiwaba, a supernatural tale of adventure and mystery set in a small town in Japan.
The main character, Kuzu, is looking out his window one night when he sees a strange girl in a white kimono step out of his home. At school the next day, all his friends seem to know this girl, Akari, but Kuzu knows she hasn't been around before. He wonders if she's a ghost. When he finds an old map that labels his house as an old temple, he sets out to discover the truth about Akari and the past.
Temple Alley Summer is a thoughtful tale that explores the meaning of family, memories, and pursuing what's important to you. It's also a story within a story, as Kuzu and his friends discover and old serialized tale from a long-gone children's magazine. Both stories unfold gently, leading the reader along through several twists and turns until reaching a satisfying conclusion.
Illustrations are by Miho Satake, and the story is translated from the Japanese by Avery Fischer Udagawa. I recommend it for readers aged 9 to 12.
The author provided me with a copy of this title in exchange for my honest review.