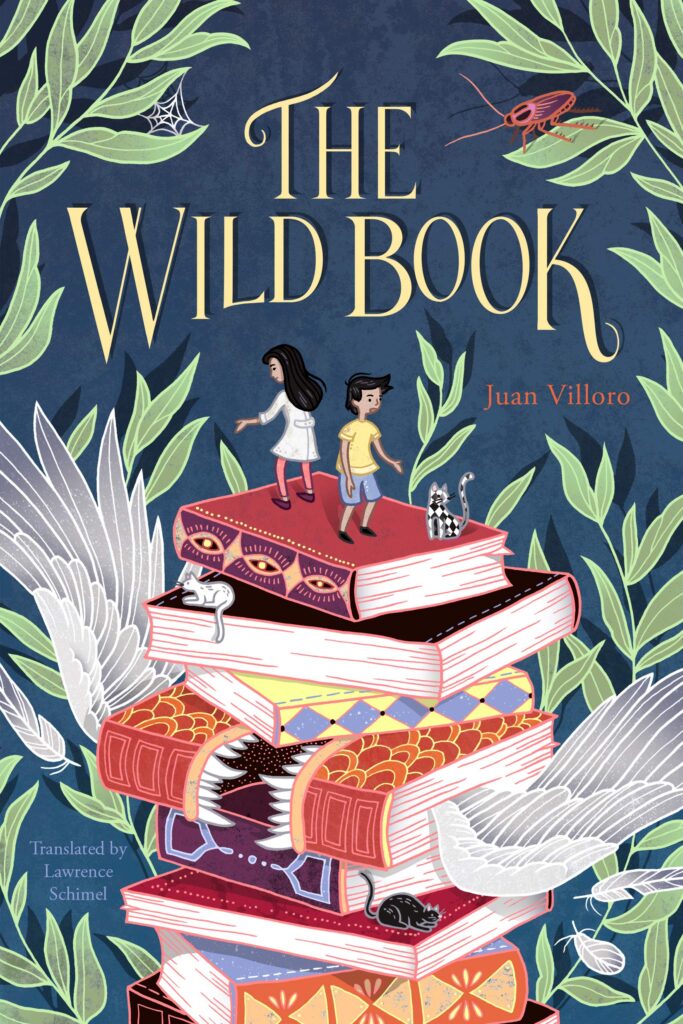 When Juan's parents separate, he is sent to his eccentric uncle's house for the summer while his mom and dad figure out how to move forward. Uncle Tito lives in a house filled with books and he has unusual ideas about how books behave. For instance, he swears that the books move around as they seek out the perfect reader. They are also arranged throughout different rooms of the house according to strange categories, like "Cheeses That Stink But Taste Delicious," "The Teeth of Grandmothers," and "Motors That Make No Noise." But Juan is most intrigued by what Uncle Tito describes as The Wild Book, a volume that eludes everyone while it waits for its ideal reader.
The Wild Book by Juan Villoro is for those who love to read, appreciate a mystery, and like tales full of fantasy. The idea that books seek out their readers, searching for the right time to presents themselves to the person that needs them, should appeal to avid and reluctant readers alike. Also, while searching for the book that eludes everyone, Juan grapples with important issues in his life: what will life be like for him and his sister if his parents divorce; how can he express the way he feels about Catalina, the girl who works at the pharmacy across the street; can he make room in his heart for an uncle he barely knows and who acts differently from everyone else? It's a great coming of age tale taking place in a dream-like setting.
I recommend The Wild Book for readers in mother-daughter book clubs and ages 9 to 12.
The publisher provided me with a copy of this title in exchange for my honest review.