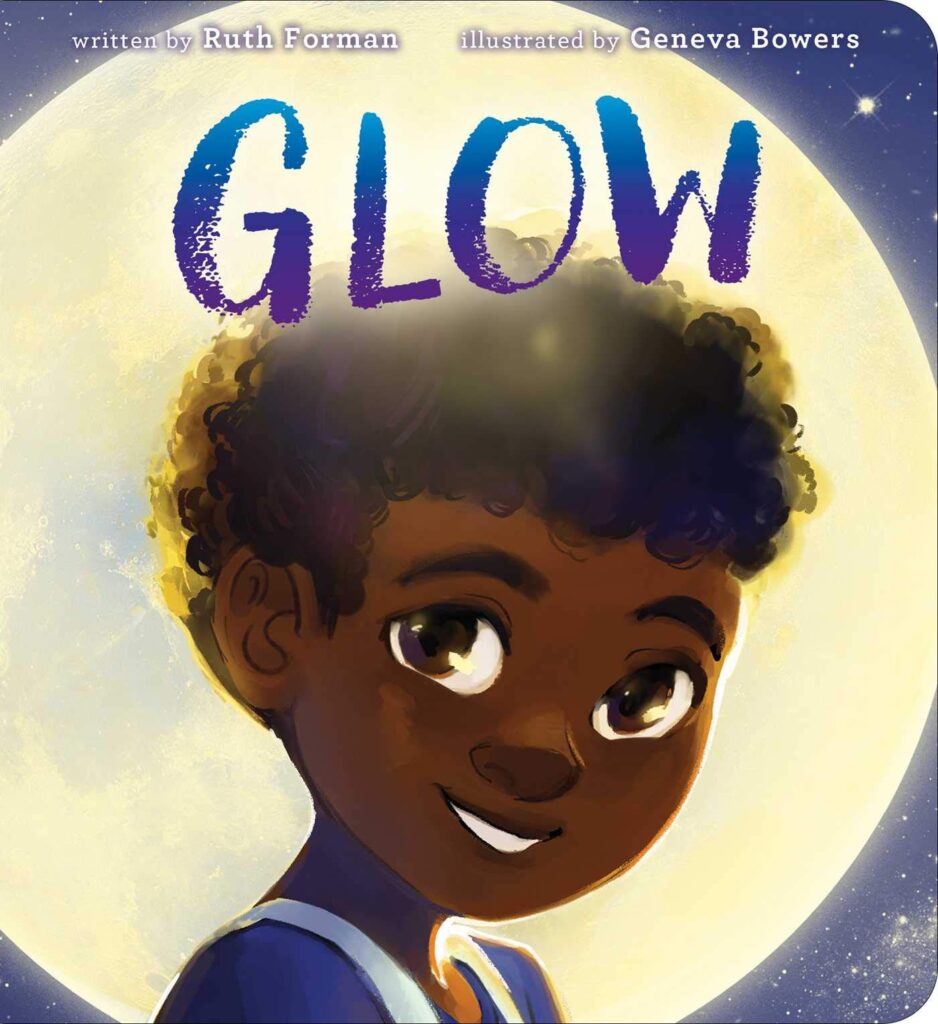 Glow captures the joy of summer through the eyes of a Black boy, who winds down his busy day spent playing with friends. He eats ice cream, tunes into the sound of crickets, and watches dancing fireflies. A bubble bath awaits at home along with a thick towel and smooth cocoa butter to soften his brown skin. The full moon shines down as he slips into sleep.
This board book written by Ruth Forman and illustrated by Geneva Bowers is poetic and sweet, showing a boy who loves the way his dark skin looks by the light of the moon. It's a joyful tribute to children of color that should be fun for parents to read to their little ones while snugging before bed. It's a great companion to Curls, another book by Forman and Bowers, which celebrates the many ways Black girls can style their curls.
The publisher provided me with a copy of this title in exchange for my honest review.