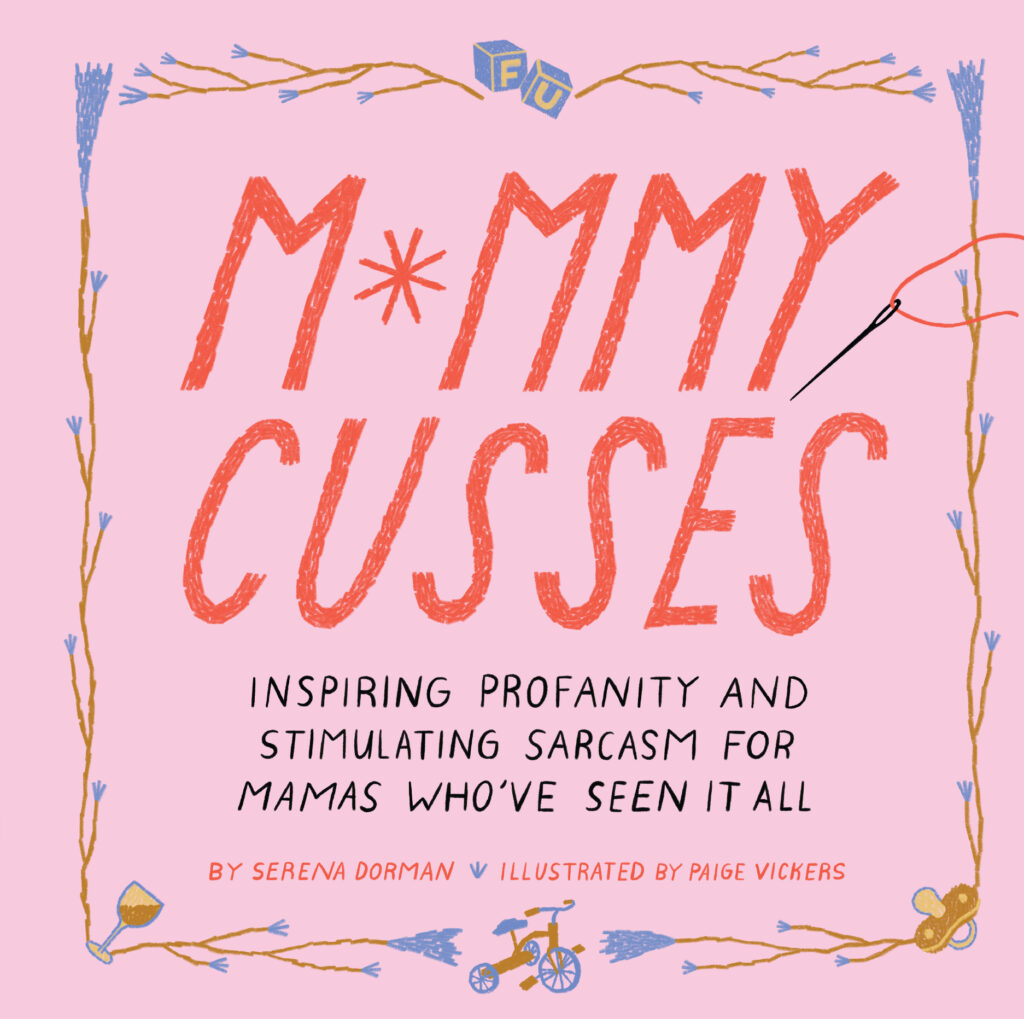 If on your journey through motherhood you find yourself making mistakes, messing up, and generally going through phases of just needing to get through another day, M*mmy Cusses: Inspiring Profanity and Stimulating Sarcasm For Mamas Who've Seen It All could be the book for you.
Serena Dorman has created a little gem of a book designed to help moms get through the tears and tantrums, the messes and mundane with humor. Each page can be read in anywhere from five seconds to three minutes, which is sometimes all the time a stressed out mom has for a humor break.
I laughed out loud while reading it, and couldn't resist sharing some of the pages with my adult daughter, who, not being a mom yet herself, couldn't quite see what was so funny. Here are a couple of quotes:
"Parenting is a lot like that party game where they blindfold you, spin you around, guide you in a general direction, and laugh."
"When I'm old, as payback I'm gonna giggle uncontrollably, squirm, and go all sack-of-potatoes on my son when he tries to get me in the car."
There's lots of profanity, which I won't share here, but there's also a lot of genuinely felt, poignant observations that provide emotional support for what moms may be experiencing. I recommend M*mmy Cusses for new moms as well as those who have been in the trenches for a while.
The publisher provided me with a copy of this title in exchange for my honest review.