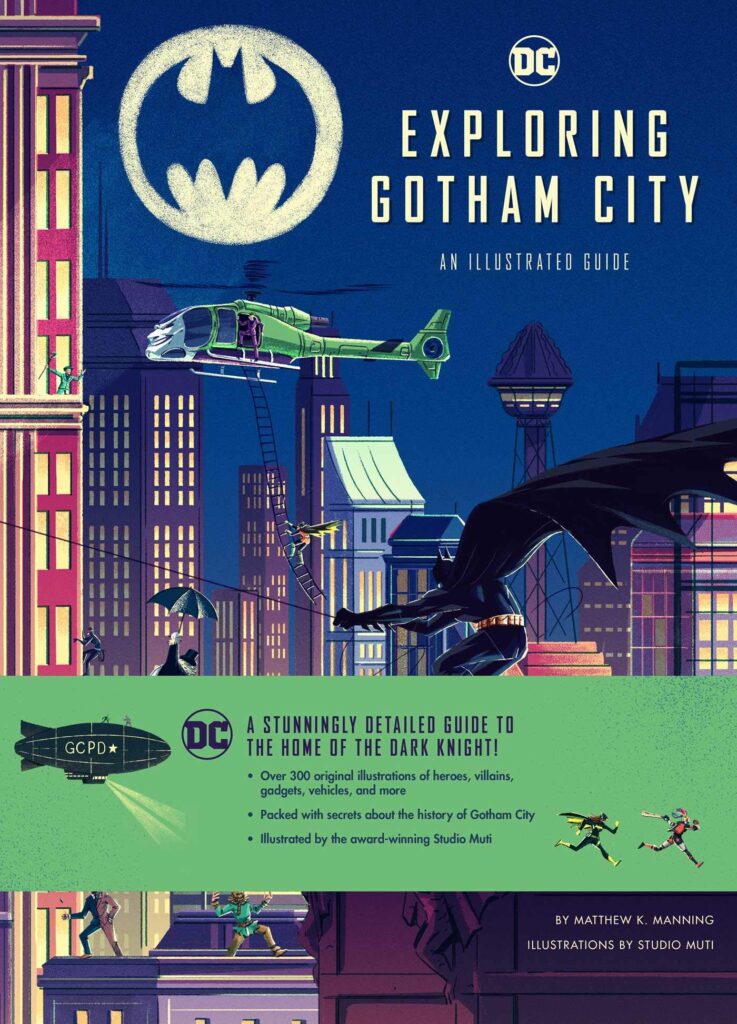 A stunning guide especially for Batman fans but impressive to anyone, Exploring Gotham City: An Illustrated Guide is filled with little-known facts and secrets about the history of the dark knight's home. The more than 300 original illustrations by Studio Muti are gorgeous and detailed, lending extra depth to locations such a the batcave, Wayne Industries, Wayne Manor, Gotham City neighborhoods and more.
Author Matthew K. Manning breaks up the facts into small bites, perfect for piecing together the varied villains, heroes and other players in the Batman story that have appeared over the years. Each location has a dedicated two-page spread in an oversized format packed with details and tidbits that are great to linger over and return to again and again.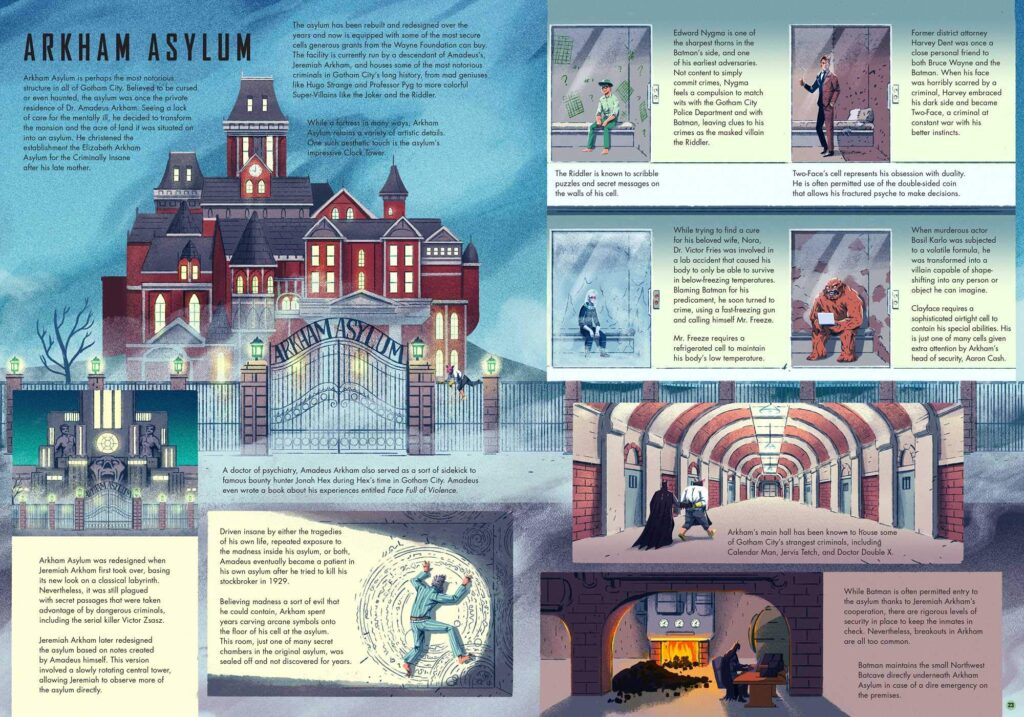 I particularly liked the way so many of the Batman characters are explained with their backstory, encounters with Batman himself, and other facts that help readers connect the whole saga. When I got my copy in the mail, I could only say, "Wow," and admire the detail of the cover for a bit before I even cracked open the first page. This gorgeous book is sure to please Batman fans of any age.
The publisher provided me with a copy of this title in exchange for my honest review.