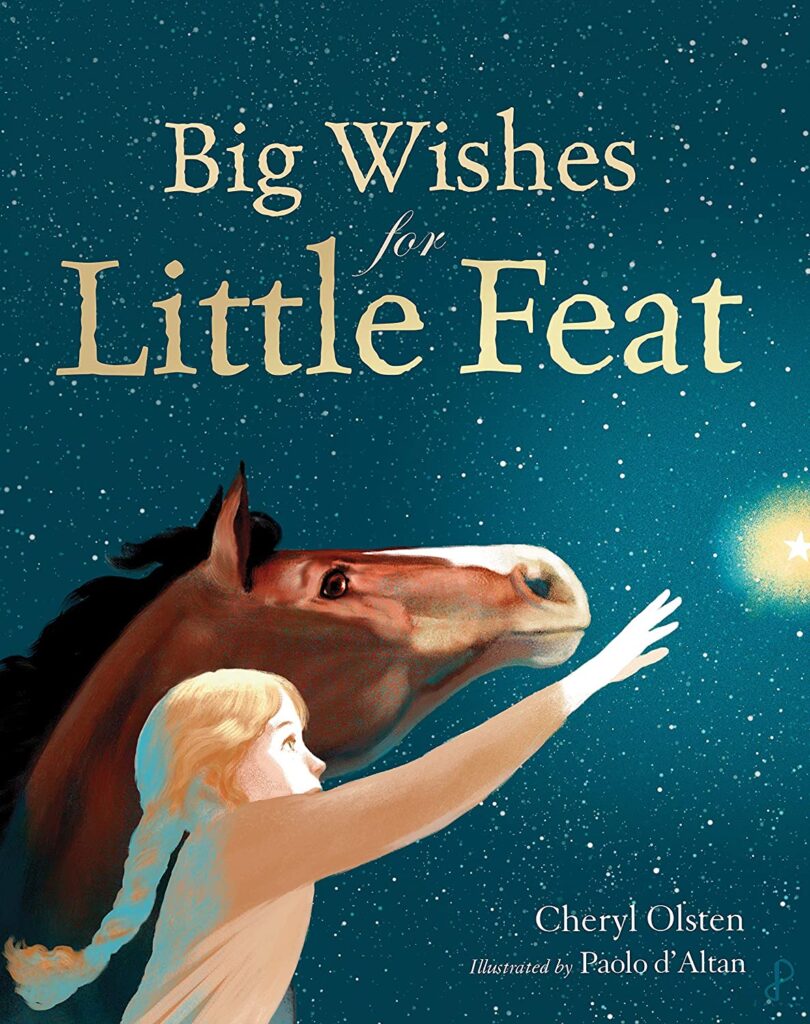 Lafitte De Muze is a smaller-than-usual Belgian Warmblood show horse, rejected by potential owners because of his short stature. Ella is a lonely girl separated from her parents who longs for a friend. When the two meet, magical things happen for them both.
Big Wishes for Little Feat, written by Cheryl Olsten, is a children's picture book beautifully illustrated by Paolo D'Altan. Depictions of Little Feat, as the horse came to be known, and Ella have a dreamy quality, particularly in the parts of the story focusing on constellations in the night sky. The story itself is part reality/part fantasy, and it's focus on wishing for dreams to come true makes it a great bedtime read.
The publisher provided me with a copy of this title in exchange for my honest review.