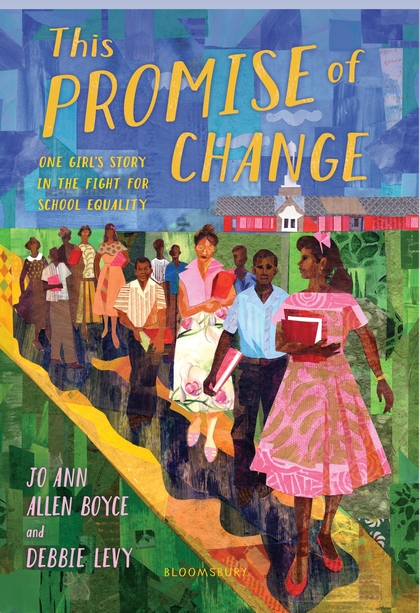 The story of how 12 black students integrated a public high school in Clinton, Tennessee, in 1956 is not as well known as other stories of children breaking down race barriers during that time. This Promise of Change: One Girl's Story in the Fight for School Equality brings that event to life, as it is told by one of the 12 to experience it: Jo Ann Allen.
Told in verse and co-authored with Debbie Levy, This Promise of Change reveals an incredible story of the author's resilience and determination to bring about change. She and her black classmates endured everything from shoves and jabs in the hallway to threats of worse physical violence on their way to and from school. Outside protesters whipped up anti-integration emotions among locals.
Throughout the threats and the violence, arrests and protests, Jo Ann and the other students stayed the course. Looking back from the perspective that encompasses 60 years of history since that time, it's hard to imagine high school students having to endure what this group and others like them endured. They started out only wanting equal access to education and activities and ended up paving the way for those who came behind them. Often, their courage created a toll on their families as well as themselves.
This Promise of Change brings up lots of issues to discuss around the integration of schools, what it means to take risks for something you believe in, and so much more. I highly recommend it for readers aged 10 and up.
The publisher provided me with a copy of this book in exchange for my honest review.