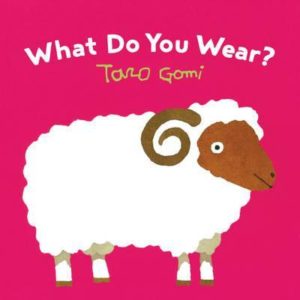 Thick, sturdy pages for grubby fingers to grab. Simple illustrations and words to hold short attention spans. Snuggle-time inspiration for parents, babies and toddlers. Board books provide all these things and more.
I've had an abundance of great board books to review recently, and here are some of my favorites. All are recommended for babies starting at birth to toddlers aged 3.
Flora and the Chicks, A Counting Book by Molly Idle. Flora has to count and keep track of baby chicks as they hatch from eggs in the nest. Flora shows off some of her signature ballet moves as she corrals these babies for their mama hen.
Mommy Snuggles, and Daddy Dreams are two board books by Anne Gutman and Georg Hallensleben. Cute illustrations help little ones learn the names of animals and what their babies are called, such as otter pups, kangaroo joeys, and penguin chicks in Mommy Snuggles. Daddy Dreams show how different animals sleep. For instance, bats hang upside down, hedgehogs roll into a ball, and horses stand.
Colorful illustrations of happy animals distinguish Flamingos Fly and Bears Are Big by Douglas Florian and Barbara Bakos. Alternating pages rhyme like this, "Dolphins dive. Swallows soar. Starfish creep on the ocean floor." Also, "Rhinos have horns. Tigers have tails. Turtles have hard shells, so do snails". These are great books to introduce concepts, like large and small, and animal behaviors.
Taro Gomi's eye-catching illustrations are on display in What Do You Wear?, a board book that compares animals skins, fur and feathers to different types of clothing. A snake for instance, wears a snug stocking, and a zebra wears striped pajamas. Kids will love coming to the end to find a boy who needs to get dressed.
Masha and Her Sisters by Suzy Ultman plays on the concept of Russian stacking dolls. Each of five sisters displays a trait. Natasha is the storyteller, Galya is the nature lover, etc. Each sister folds down to reveal her larger sibling, similar to the way stacking dolls fit inside each other. Masha is the biggest of them all. It's a fun, hands-on book to read.
Take your little one on a travel adventure with two titles from My Little Cities: London and New York. Jennifer Adams chooses landmarks in each city to highlight while introducing concepts such as old and new, fast and slow, quiet and loud, and soft and hard. The end of the book provides facts about the places visited, which include the Tower of London, Abbey Road and Buckingham Palace in London, and the Empire State Building, Yankee Stadium and the Statue of Liberty in New York. Greg Pizzoli's pictures show kids and parents enjoying visiting these places.
Two titles in the Animal Friends series by Junzo Terada build a story with different animals joining the fun. In Swimming Hole Party! monkey looks for friends who can cool off in the water with him, and picks up hippo, lion and others en route. Barnyard Jamboree! features a banjo-playing cat who puts together a band that includes an accordion-playing sheep and a drum-beating horse. Pages are notched and tiered, so little ones have several angles to grab pages when they are ready to turn them.
The Little Bee series by Hunter Reid and Stephanie Hinton adds two more titles: Bright Lights, Bright City and At the Carnival. Both are filled with colorful illustrations and pages that are chock full of things to look at and identify.
The publisher provided me with a copy of these books in exchange for my honest review.
Save