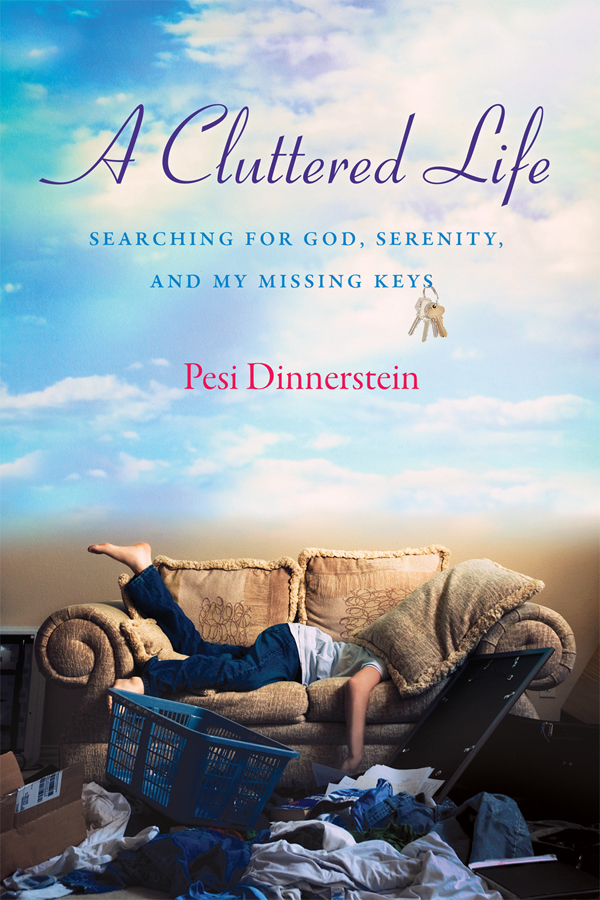 On her 50th birthday Pesi Dinnerstein recognized the need to address the mountain of clutter that had built up in her life. It overflowed at her home and at her office, and she wasn't sure where to start getting rid of it, or even if she could. She turned to a group of women friends for support and advise, and thus began the journey she tells in her memoir, A Cluttered Life: My Search for God, Serenity and My Missing Keys.
While many of us likely have too much stuff in our lives, Dinnerstein found that hers was weighing her down in more ways that one. Yet as she started to deal with the piles, she also came to realize something important about herself: being surrounded with things that reminded her of past events brought her comfort. Her decisions about what to get rid of therefore, had to honor her need for attachments, while helping her let go of things that didn't matter. Often, that meant paper clutter.
In her quest to find a way to keep what was important to her and get rid of the rest, Dinnerstein eventually found help not only in the support of her friends, but also with backing from others in Clutterers Anonymous. Her honesty about her struggles and the story she tells of her efforts to be closer to God and live more spiritually aware, is sure to strike a chord with many, even if they don't face similar issues.
In her introduction Dinnerstein says her book is about her relationship with clutter—not an instruction manual on how to get rid of it or a guide explaining how to organize it. What it is, is an honest story that will may inspired you to ponder some of your own issues that may keep you from achieving what you long for in life.
The publisher provided me with a copy of this book to review.
Save