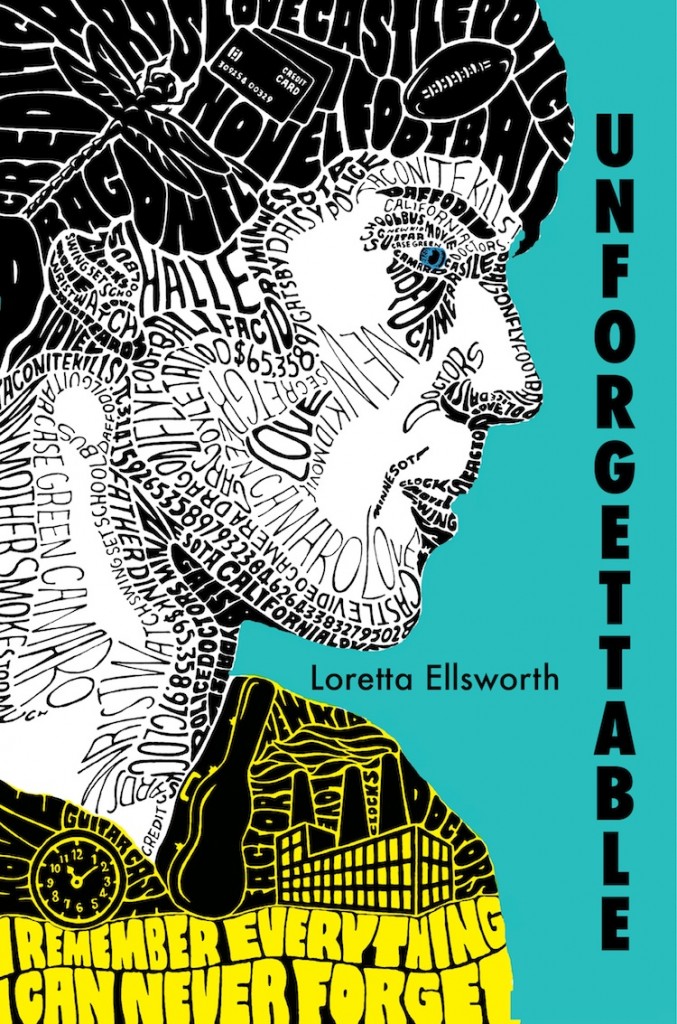 Baxter remembers everything since he was three. Doctors say a fall from a swing rewired his brain, and now he remembers every detail of everything that has ever happened to him, particularly the events surrounding his court testimony that sent Dink, his mother's boyfriend, to jail.
Elementary school, where he was known as the Memory Boy, was a disaster, and after three years being homeschooled, he has a chance to start over in a new town where people don't know he's a freak. He's especially interested in renewing his relationship with Halle, a girl he knew in kindergarten who doesn't remember him from before, Trouble is, Dink's out of jail, and Baxter is sure he'll find them and seek revenge.
Unforgettable by Loretta Ellsworth is a great book for mother-daughter book clubs with girls aged 14 and over to read. At 15, Baxter wants what most teens want, which is the ability to have friends, fit in, feel normal and be involved in something he believes in. Baxter is reading The Great Gatsby, and while he sees parallels between his own life and Gatsby's, he desperately needs to believe his story can be different.
Book clubs can talk about the choices Baxter makes and how they influence what happens to him. They can discuss the challenges of embracing things that make a person unique without being ostracized from the crowd for being different. There is also a great subplot about environmental concerns as they relate to industrial safety and how that affects everyone in town in some way. Unforgettable covers multiple issues and Ellsworth expertly weaves the threads of these issues into an unforgettable story. I highly recommend it.
For more information on Unforgettable, you may want to check out the book trailer.
Intrigued? Comment here to win your own copy of Unforgettable. The giveaway will run through midnight (PDT) on Friday, October 14 and is open to entrants with U.S. and Canadian addresses. (Please note: the giveaway is closed. Congratulations to April on winning.)
The author provided me with a copy of this book for review.