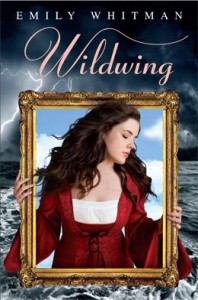 Addy chafes against the strict expectations a girl of her position has in society. She attends school with girls who are much wealthier, but she is expected to acquiesce always to what they want. Her attitude often lands her in trouble.
When Addy's mother decides its in Addy's best interest to quit school and start working as a housekeeper, she rebels against that, too, but she has no choice other than to go along. So she's surprised to find that her new employer, an older man who lost his wife to illness and whose only son disappeared years ago, treats her as an equal. He encourages her to read, and they talk about important topics
Then Addy discovers a time machine in a closed-up room. It transports her back to the early Middle Ages, a time when the ruined castle of her hometown was still intact and vibrant. There she is mistaken for a grand lady, and she decides to play the part to gain all she has ever dreamed of having. Can she get away with the deception? More importantly, does she truly want to?
Wildwing by Emily Whitman is historical fiction on a grand scale, with time-travel, romance, adventure and intrigue. Addy is not always an easy character to like. She is sometimes focused on material possessions and a hunger for respect at the cost of all else. But she grows as the story moves along and she begins to see what truly matters to her.
I recommend Wildwing for mother-daughter book clubs with girls aged 12 and up. Issues to discuss include the ramifications of class in society, roles for women at different times in history, time travel and more. The author has a great list of discussion questions that can also guide a book club conversation.