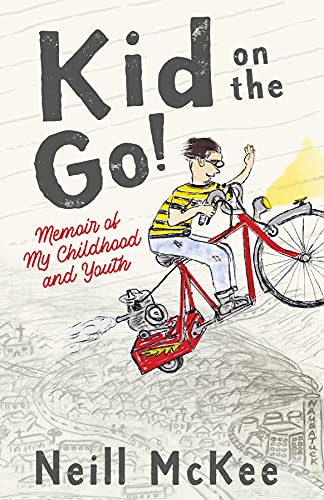 Born shortly after World War II ended, Neill McKee grew up during the 1950s and 60s in Elmira, a small town in Ontario where his father and uncle owned a farm equipment business. Given lots of freedom to roam, Neill and his siblings, cousins, and friends had many adventures, some that would certainly make a protective parent cringe. In Kid on the Go! Memoir of My Childhood and Youth, McKee tells gives an interesting, often humorous, account of those days.
The story also offers a glimpse of what life in general was like in his hometown, which melded Mennonite farms, a slaughterhouse, and a chemical factory that manufactured DDT. His first chapter gives a tongue-in-cheek account of all the interesting odors that emanated from each of the key industries and how town residents could tell which direction the wind was blowing.
Throughout the story we see McKee's world through the lens of the child who lived it, with some commentary on how his perspective changed over the years. Readers will also note how society in general has changed since the middle of the last century.
With illustrations and photos by the author, Kid on the Go! makes for an interesting read for those aged 16 and up.
P.S. I'm part of a blog tour for the release of the book. You can find an interview with the author as well as much more info about him and the other stops on the tour by visiting Wow! Women On Writing.
The author provided me with a copy of this title in exchange for my honest review.