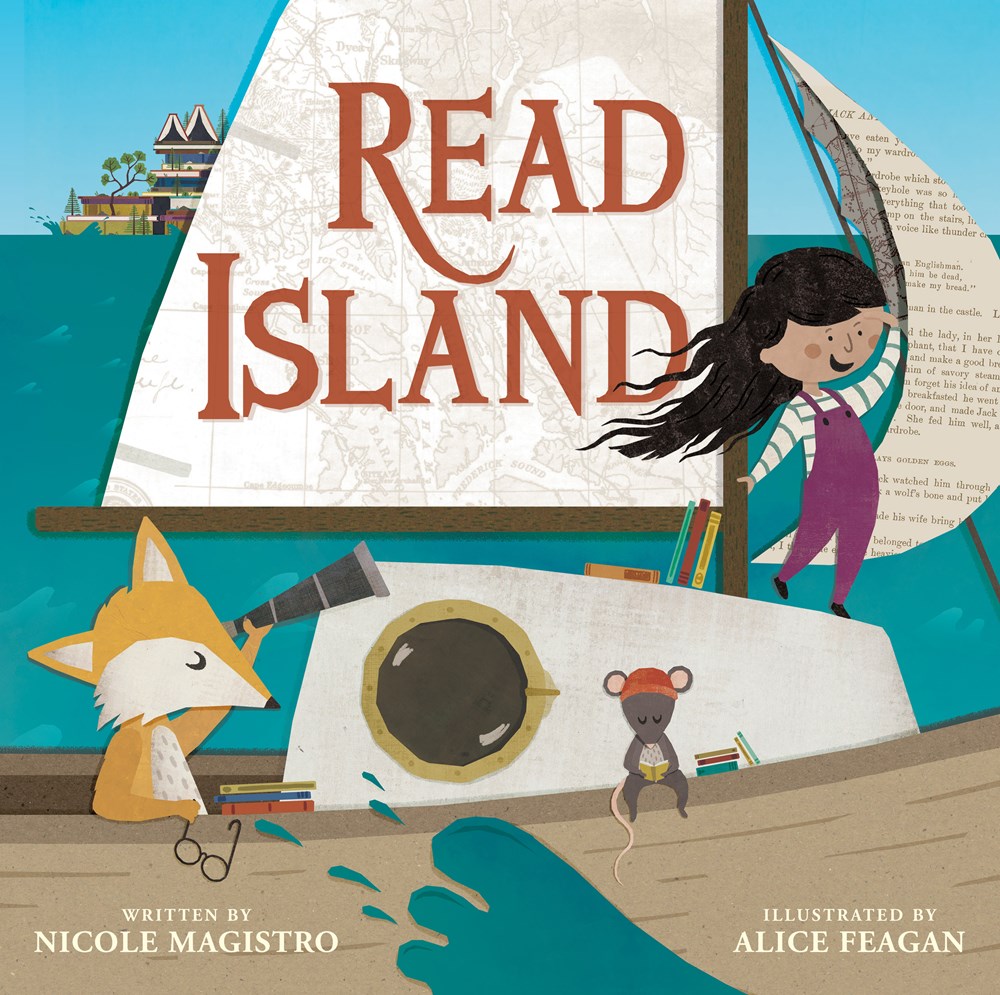 Read Island by Nicole Magistro is a picture book that celebrates the love of reading. A child sets sail with her mouse and fox friends "past rocky cliffs and cozy nooks," where they find an island made of books. Animals come from near and far for story time and to enjoy "books with pictures, prose, and rhyme."
The message: that books let you relax, observe, and explore concepts from the real to the fantastical. And anyone can tap into the magic of stories anytime they read. It's a sweet message perfect to hear while turning pages.
The gorgeous cut-paper collage illustrations by Alice Feagan includes strips from printed material and features words to complement the rhyming text beautifully.
Read Island is great for lap time, bedtime, or anytime reading with a child.
The publisher provided me with a copy of this title in exchange for my honest review.