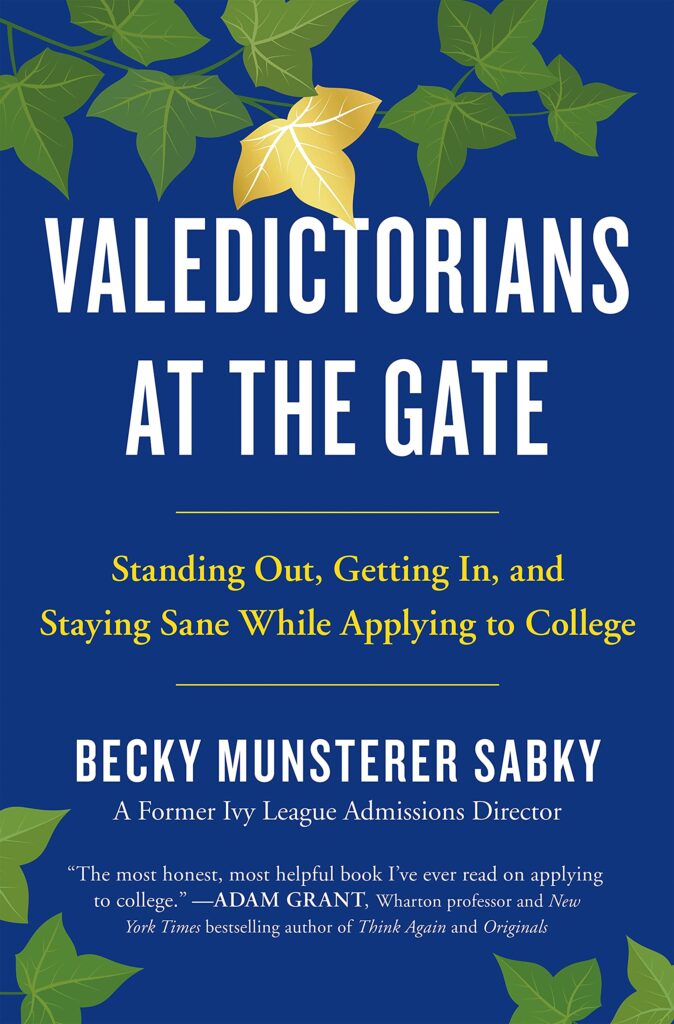 Anyone who has been through the college application process with a teen knows how stressful it can be. Foremost on most people's minds is how they can stand out in a competitive field and get into the college of their choice. Becky Munsterer Sabky, a former admissions director at Dartmouth has some advice.
In Valedictorians at the Gate: Standing Out, Getting In, and Staying Sane While Applying to College, Sabky offers and insider's look at what admissions directors consider when choosing who to admit. Her story is relatable and straightforward, and she gives tips on things like how visiting campus can help with the application process, why GPA's both matter and don't matter, getting recommendations, early admissions, and more.
Perhaps one of her best pieces of advice is to remind students, and parents, that there isn't just one school that's perfect for them and if they don't get in to their top choice it won't be a catastrophe. At the beginning of the book, Sabky even shares that she, herself, didn't get into Dartmouth, but she ended up being really happy where she ultimately attended.
As a parent who has been through this process twice, I found Valedictorians at the Gate to be helpful in giving advice on how to navigate the whole process as well as manage expectations. I think it should be particularly relevant to students in their sophomore and junior years and their parents, but those even younger could benefit as well.
The publisher provided me with a copy of this title in exchange for my honest review.