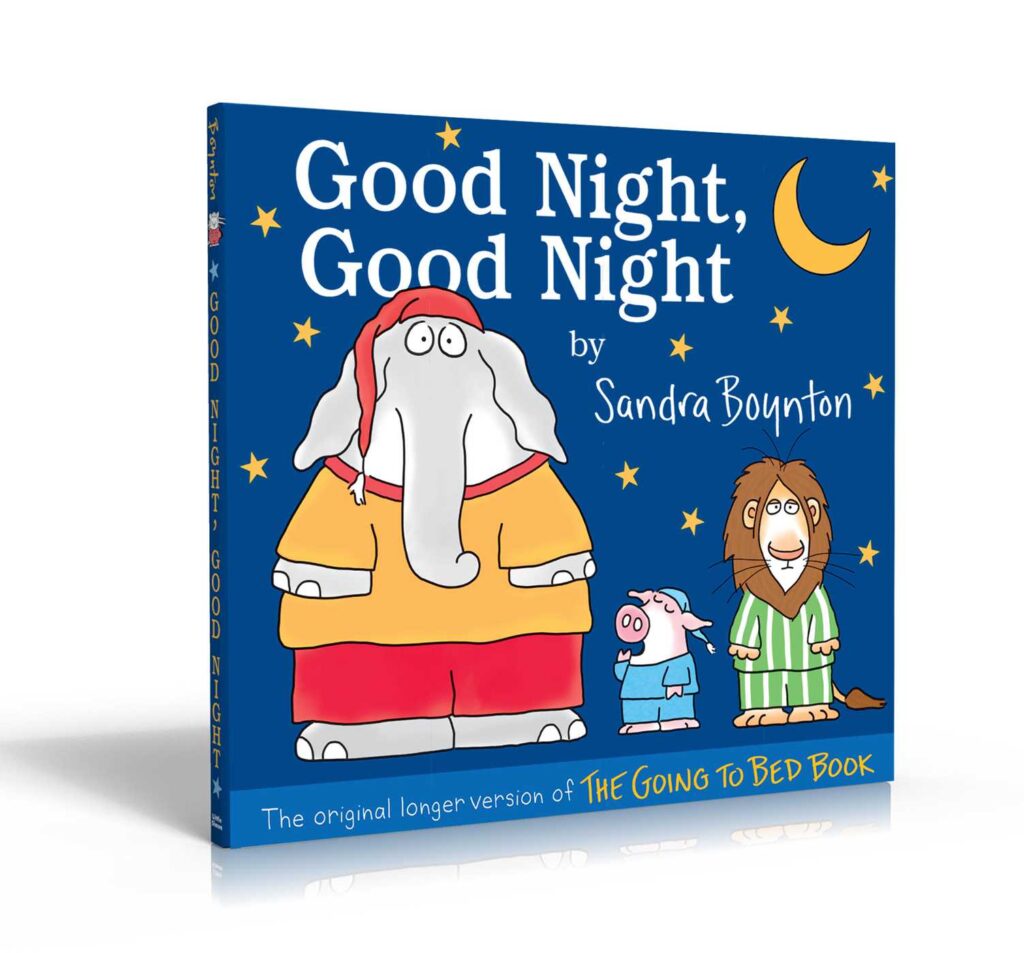 Beloved children's author Sandra Boynton is a master at capturing the mundane details about life and showing them as something to celebrate and be enthusiastic about. Good Night, Good Night, a companion to The Going to Bed Book, is sure to be another hit with children and their parents.
Bright but soothing colors provide the background for a group of animals on a boat getting ready for bed. The story opens with, "The sun has set not long ago. Now everybody goes below." Animals rush from the deck to bathe in the tub, get their pajamas on, brush their teeth, do some stretching exercises, climb into bed, sing a lullaby and turn off the light. Waves rock everyone to sleep.
Good Night, Good Night is a great bedtime book, and it can even be used to set a bedtime routine that can help little ones transition from their active days to sleepy nights.
The author provided me with a copy of this title in exchange for my honest review.