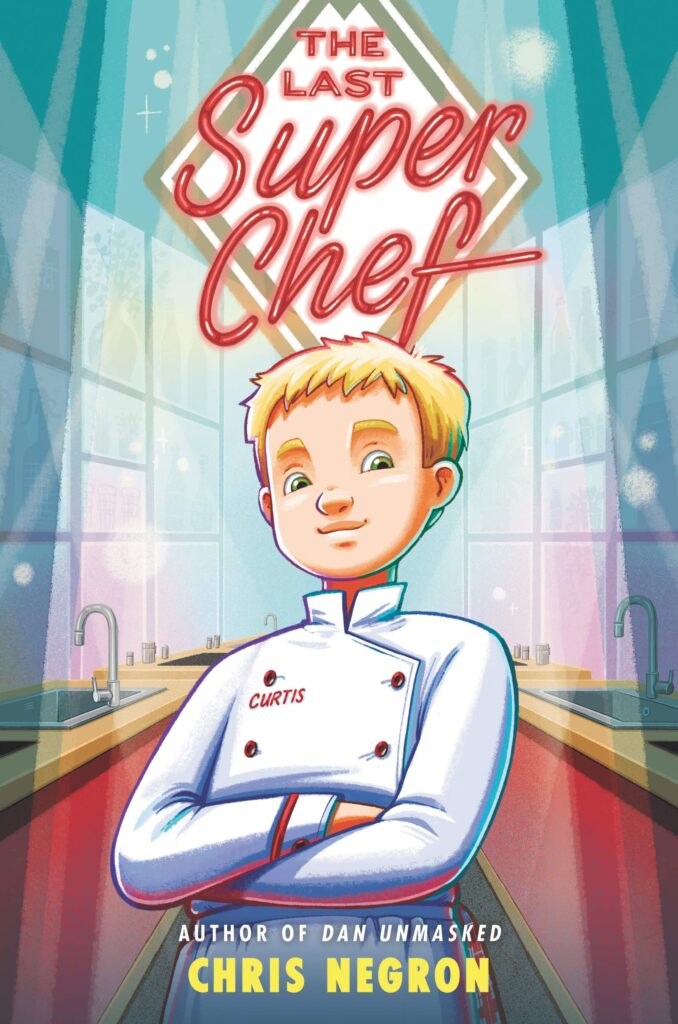 Curtis loves to cook. Whether it's whipping up a cheese soufflé for his mom and younger sister or earning extra money for the family by selling gourmet cupcakes, he likes to use his culinary skills to make other people happy. He also likes a challenge. So when Lucas Taylor, the host of his favorite cooking show and the man Curtis believes is his long-absent dad, announces one last competition just for kids, Curtis knows he needs to snag a spot at the table.
The Last Super Chef by Chris Negron is heartwarming and thought provoking. In the beginning, Curtis is focused only on winning, which would solve a lot of money problems for his family, and would let him get to know his dad. But as the challenges go on it gets harder for him to hold back on the questions he has for Chef Taylor. And as he gets to know the other contestants, it becomes harder to look at them as just adversaries. Throw in a lot of pressure from live TV shows, being separated from his family, and a few other stresses, and it's no surprise that things eventually boil over. That's when Curtis remembers who he is and why cooking is important to him and comes up with the answers he's been looking for.
The Last Super Chef combines the fast-paced environment of a reality TV show with mouth-watering descriptions of food in a coming-of-age tale sure to inspire kids to experiment in the kitchen. I recommend The Last Super Chef for mother-daughter book clubs and any reader aged 9 to 12.
The author provided me with a copy of this title in exchange for my honest review.