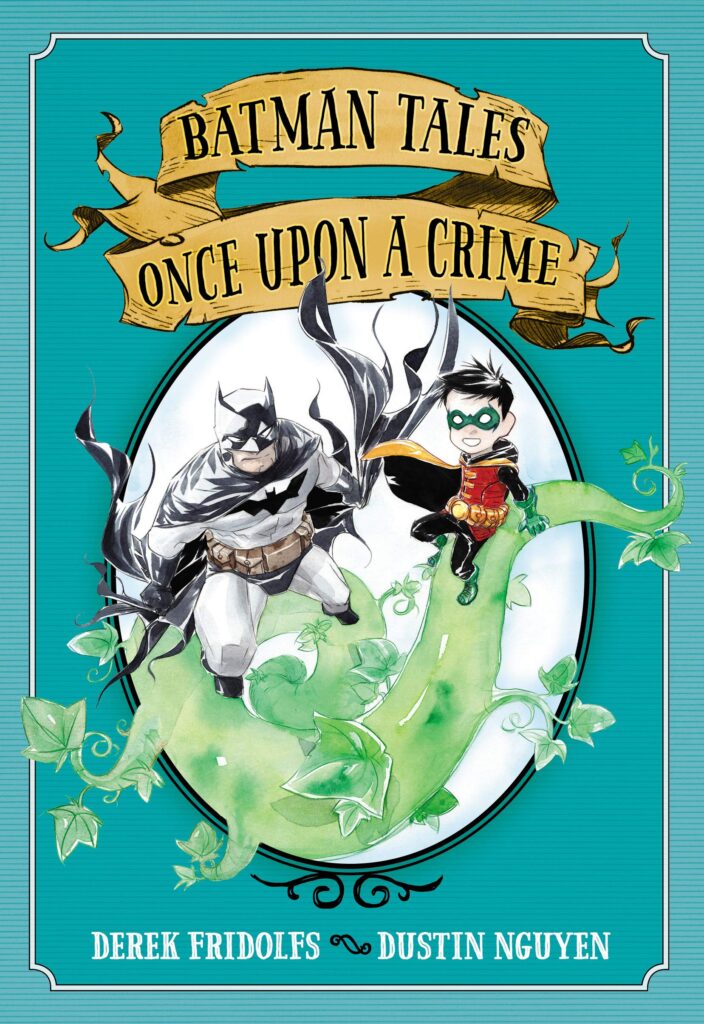 Classic children's tales like Pinocchio, Alice in Wonderland and more are retold with a twist, in the graphic novel by Derek Fridoles and Dustin Nguyen, Batman Tales: Once Upon a Crime.
Each familiar story is adapted to the Batman universe. For instance, Pinocchio is Waynocchio, a young Robin who struggles with telling the truth and doing the right thing. The Princess and the Pea goes through a whole gang of Batman's evil foes searching for the one who stole a green jewel. Alfred takes a prominent role in Alice Alfred in Wonderland, and Batman makes a daring rescue in The Snow Queen.
Graphics make whimsical connections between Batman characters and those from the original classics. It's lots of fun and readers will be drawn back to the stories to reread again and again. I recommend Batman Tales: Once Upon a Crime for readers aged 9 to 12.
The publisher provided me with a copy of this title in exchange for my honest review.