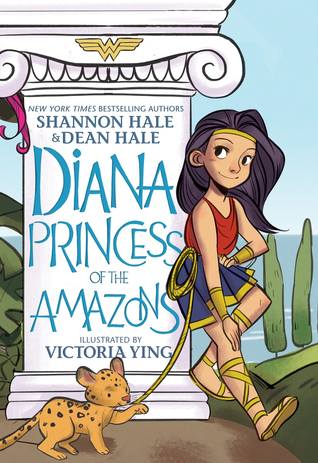 Before she became Wonder Woman, Diana was a young princess on her hidden isle, longing for someone to play with. Her mother and the other Amazons were always so busy training, that they didn't have much time to pay attention to her. So when she finds an unexpected playmate in a piece of clay come to life, she can't believe her luck…until her new friend Mona leads her into serious trouble.
Diana: Princess of the Amazons is a graphic novel written by Shannon Hale and Dean Hale and illustrated by Victoria Ying. It imagines what life for young Diana would be like as an energetic and playful young Amazon who is also lonely for a friend. It's a cute story and sure to appeal to readers 9 to 13.
The publisher provided me with a copy of this title in exchange for my honest review.