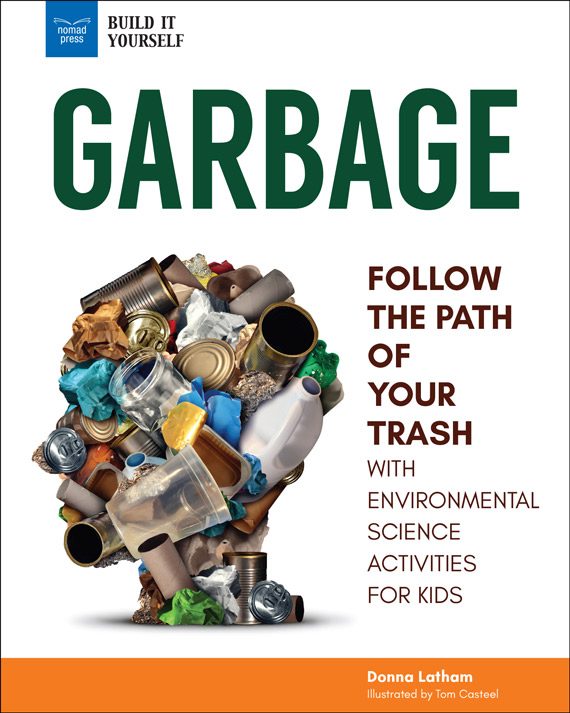 What happens to our garbage after it's collected from the curb in front of our house? We know it goes away, but where is away and what does that mean? Garbage: Follow the Path of Your Trash by Donna Latham answers that question and more about the things we throw away.
Filled with fascinating information, Garbage has charts, pull-out definitions, activities, history, and other tidbits of facts to help anyone figure out how to reduce, reuse, repurpose, and recycle a multitude of items. It helps readers figure out how much garbage they produce and what types of trash end up in landfills. There's also a great piece on how landfills are created and how they are filling up.
Separate chapters include info on hazardous and medical waste as well as investigating past civilizations through the trash they left. The book makes clear that everyone creates garbage of some type, but tells why it's important for us all to find ways to create less of it.
Some activities are simple, some are more involved, but they are all fun. Examples include building a garbage can compost heap, creating a junk mail bead necklace, discovering how different types of bags break down, and tie-dying old shirts with vegetable dyes. A glossary of terms in the back is helpful, as is a list of resources for more exploration.
Garbage is the kind of book that can be referred to for years, with young readers trying different activities when they get curious about different topics. I highly recommend it for readers aged 9 and up.
The publisher provided me with a copy of this title in exchange for my honest review.