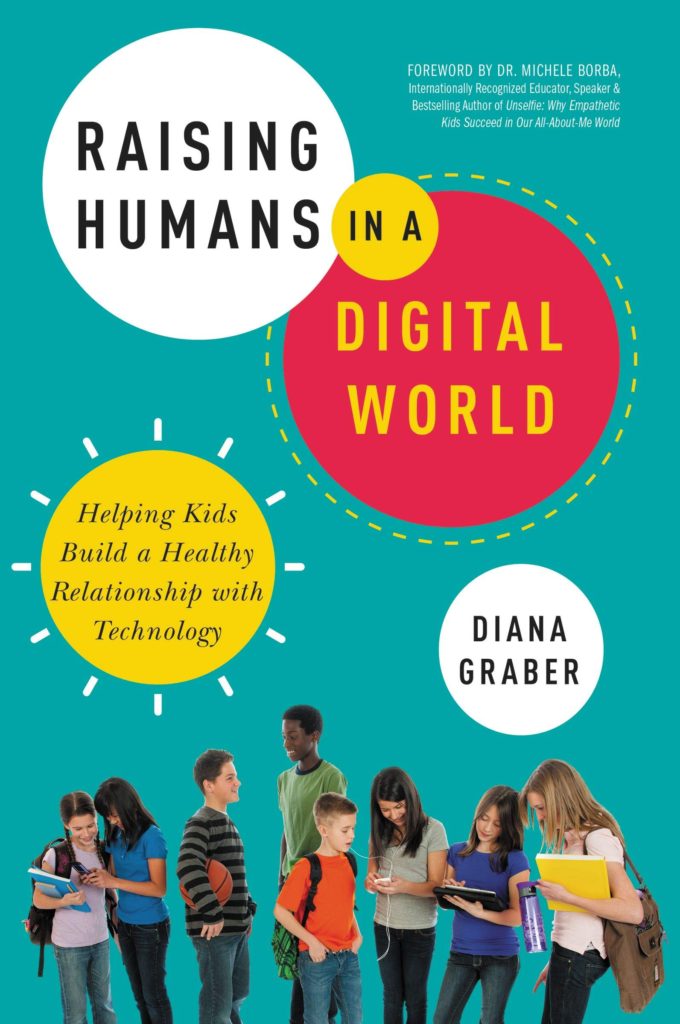 As an educator teaching middle-school students the basics of "Cyber Civics," Diana Graber has heard her share of stories where kids get into trouble using technology. Yet she prefers to focus on the positive things that technology brings to young lives and how kids can become digitally literate. It's a necessary skill she believes will help usher the next generation into using their devices in positive ways while staying safe online.
Graber's book, Raising Humans in a Digital World: Helping Kids Build a Healthy Relationship with Technology, provides guidance for parents who are not sure what to do about such things as setting limits on screen time, delaying social media activity, nurturing relationships both on and offline, and more. She suggests activities parents can do with their kids to help them learn some of the same concepts she teaches. She also suggests responses to clear problems like online bullying, fake news, privacy, and other concerns that come along with using many of the popular applications.
Graber's suggestions provide a great primer for parents on how to guide their children on using technology in a positive way while avoiding some of the major pitfalls. I can also see it being used by educators who want to advocate for digital literacy training in their schools. You can find out more about the author and download a discussion guide at her website: dianagraber.com.
The publisher provided me with a copy of this book in exchange for my honest review.