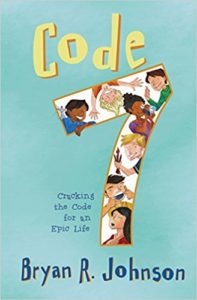 Code 7 by Bryan R. Johnson tells the experiences of seven students at Flint Hill Elementary School as they learn about friendship, responsibility, integrity and how to make a difference in the lives of others. Seven chapters tell seven stories, each focusing on one of the students. Some of the stories take place at home, some at school. Each is interesting in the way it focuses on a single characteristic that can inspire kids to act differently to life situations they face every day.
A note form the author at the beginning tells readers they can crack the code to an epic life when they live by the seven important words that set the theme for each story. It's an interesting way to introduce values for developing character. Recommended for readers aged 7 to 11.
The publisher provided me with a copy of this book in exchange for my honest review.
Save