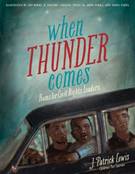 Children's Poet Laureate J. Patrick Lewis has created a new book of poems for young people about the lives of those around the world who sought to break race, class and sexual equality barriers through their actions. When Thunder Comes: Poems for Civil Rights Leaders is a collection of poems highlighting the lives, strengths, and accomplishments of seventeen men and women who fought against the restrictions put upon them by the societies they lived in.
Included in the list are well known activists such as Mohandas Gandhi, Nelson Mandela and Coretta Scott King. But there are also lesser-known names, such as Mitsuye Endo, a Japanese American woman interned during World War II, and Dennis James Banks, who cofounded the American Indian Movement.
Each person listed is given an honorific title, like "the first" for Jackie Robinson, who was the first African American baseball player in the modern era, and "the crusader" for Harvey Milk, the first openly gay man to be elected to public office in California.
Five artists illustrate the poems: Jim Burke, R. Gregory Christie, Tonya Engel, John Parra and Meilo So. At first I worried that this may make the drawings too separate and feel unrelated to each other. Instead, it brings richness to the illustrations that highlight the unique qualities of each civil rights leader. Here's an image from one of the featured activists, Mitsuyi Endo who was a Japanese American interred during World War II: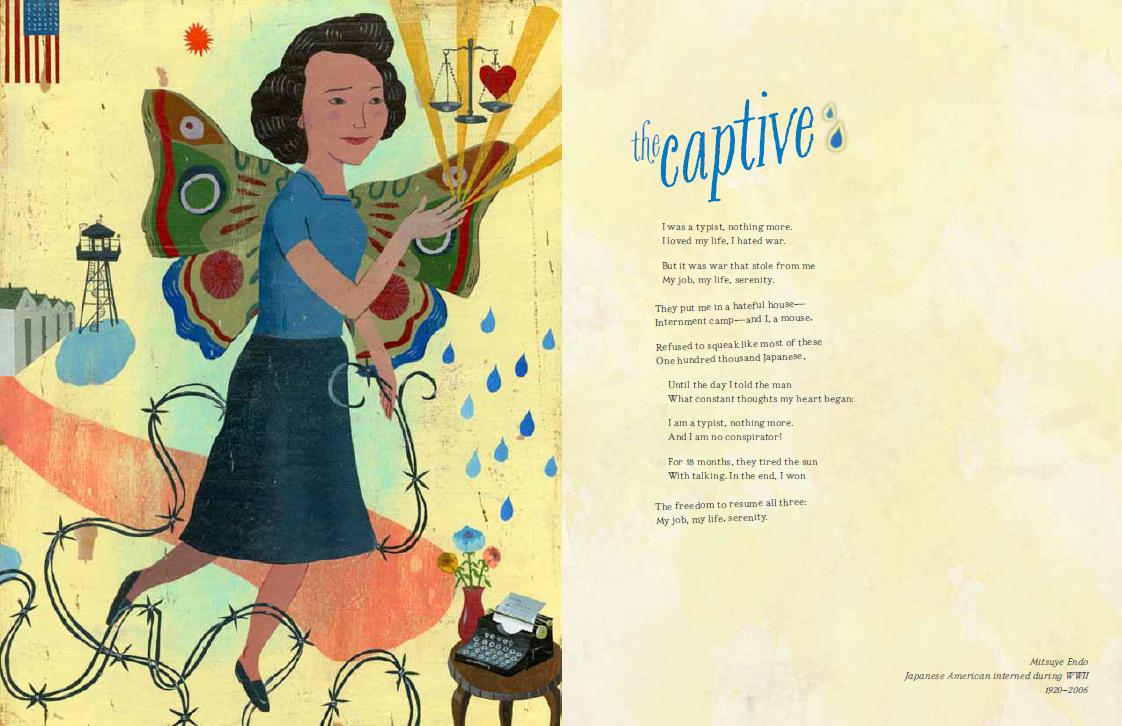 Brief biographies at the back add detail to the lives of the leaders celebrated through verse. When Thunder Comes is a great book to share with your children and introduce them to some of the major issues of the 20th century. It's great to read around Martin Luther King, Jr. Day, Black History Month, or anytime you want to celebrate the courage these ordinary people drew upon to speak up for themselves.
The publisher gave me a copy of this book in exchange for my honest review.