In this essay, K. L. Glanville, author of 2108: Eyes Open,shares her thoughts on how science fiction can stimulate discussions about morals and beliefs that take place in the here and now. I've experienced this in book club meetings myself, as club members discussed the ethics of using imagined medical technologies to prolong human life. Read on to find out more about what Glanville has to say. Then check out the description of her book below the essay and leave a comment by midnight (PST), Monday, April 23 for a chance to win a copy (U.S. and Canadian addresses only please).
Science-Fiction—More Than Just the Imagination?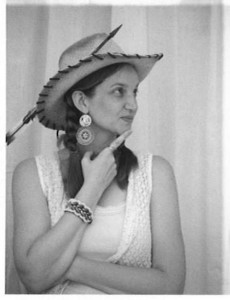 By K.L. Glanville
I don't pretend to be an expert on sci-fi by any stretch of the imagination. Yet I still decided to write a futuristic novel. What can I say? Maybe I was a bit presumptuous. I'm simply an author who wanted to have fun writing a novel that takes place in the future. I did have a lot of fun writing 2108: Eyes Open, and I hope you'll agree with me that the story turned out quite exciting.
In writing 2108: Eyes Open, I wanted this futuristic story to be somewhat plausible, even if it was outlandish and wild. I wanted the technology and issues in my story to be something close to what could possibly happen. I'm not saying that it will happen, but I researched a variety of subjects for the writing of this book. I researched future technology predictions, current cutting edge technology, genetic alteration, GMO's, futuristic architecture, what people think about aliens, and all sorts of other rabbit trails. There is validity in the saying that truth can be a whole lot stranger than fiction!
As I dove into these topics and later reflected on the resulting story that sprang from it, I began to realize firsthand how the sci-fi genre is used to flesh out possible ramifications of emerging issues in society. Take for instance transhumanism. A big word, I know. It was a new word for me! Transhumanism is basically the pursuit of enhancing humanity genetically and technologically. It would include things like bionic enhancements and mixing animal and human DNA to give humans some enhanced and more animalistic abilities (like seeing in the dark). There are immense ethical issues related to transhumanism that have only begun to be discussed.
After I wrote my book, I realized I had, among other things, offered a commentary on the possible effects of pursuing the limits of transhumanism. The sci-fi genre isn't just about seeing how far the author's imagination can go. It can be used as a springboard to explore possible implications of issues and technologies that are emerging now. Reading sci-fi books with your children can be a great way to introduce discussions on ethical issues and ramifications of various thoughts and technologies.
I hope that when you pick up a copy of my new book, 2108: Eyes Open, both you and your child will enjoy a wild ridethrough the story . . . as well as be stimulated to think and discuss!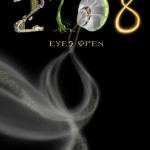 From K. L. Glanville about her book: 2108: Eyes Open is a fun, intense, a bit romantic and adventurous coming of age story about Jewel Peara, where she learns about the lives of other people and beings sharing the planet in the year 2108. Here's an introduction of the story in her own words:
"It's the year 2108. I just turned 16. That means I can access the autopilot on my Aerokopa. So now, I can both fly and scope the Dat-X at the same time. But what good is that when I don't even have a date to my best friend's party of the century? Okay, well, one of the Holdouts offered to go with me . . . but there's NO WAY I'm going with one of them! And then there are the Trollers docked at the quay. They're most likely spies working with the Aliens, bringing nothing but trouble. But with this visit, they may even bring war. It would be treason to talk to them, let alone . . . befriend one. But what's a curious girl to do? Did I tell you I have a propensity for trouble?"
Glanville is touring a few other blogs in the coming days. If you'd like to check her out in other places, here's where you can find her:
Wednesday, April 11: Chapter by Chapter (book review & giveaway)
Thursday, April 12: Beautiful Blank Pages (author interview & giveaway), Adriana Ryan's Blog (author interview & giveaway), Book Journey (book review)
Friday, April 13: My Guilty Obsession (book review & character interview with Jewel)
Saturday, April 14: The Children's and Teen's Book Connection (author interview)
Sunday, April 15: Stiletto Story Time (book review & giveaway)
Monday, April 16: Young Adult Books–What We're Reading (book review)