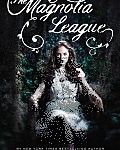 Alexandria Lee has had a rather unconventional upbringing. Raised on a commune in northern California by her mother, she has learned to work hard, live simply, and use herbs to cure her ailments. But when her mother dies in an automobile accident, Alex leaves her refuge to live with her grandmother in Savannah, Georgia.
As head of the Magnolia League, Mrs. Lee is a powerful figure in her southern town, and she wants Alex to learn proper manners and take her place as a member of the league. She's even appointed to other debutantes to coach Alex along. But Alex notices that something isn't quite right about her new friends. They're too pretty, very wealthy and seem to hold an unusual power over everyone who knows them.
Soon Alex finds herself rejecting the simple life she lived before in favor of the glamour of being in the Magnolia League. But there's a dark secret behind the league's power, and once Alex discovers it, she's not sure whether she should fulfill her grandmother's wishes or reject everything she's come to know since her mother's death.
The Magnolia League by Katie Crouch paints a picture of a steamy Southern town draped in mystery the way its oak trees are draped in Spanish moss. The secrets go back to the days of slavery and involve Hoodoo rituals and old alliances between diverse groups. While I felt the ending was a bit rushed and changes in Alex didn't always fit her character, I also believe The Magnolia League is a promising start to a new series that should be fun to follow.
The publisher provided me with a copy of this book for review.