Guest post by Pamela Jouan-Goldman and Julia Goldman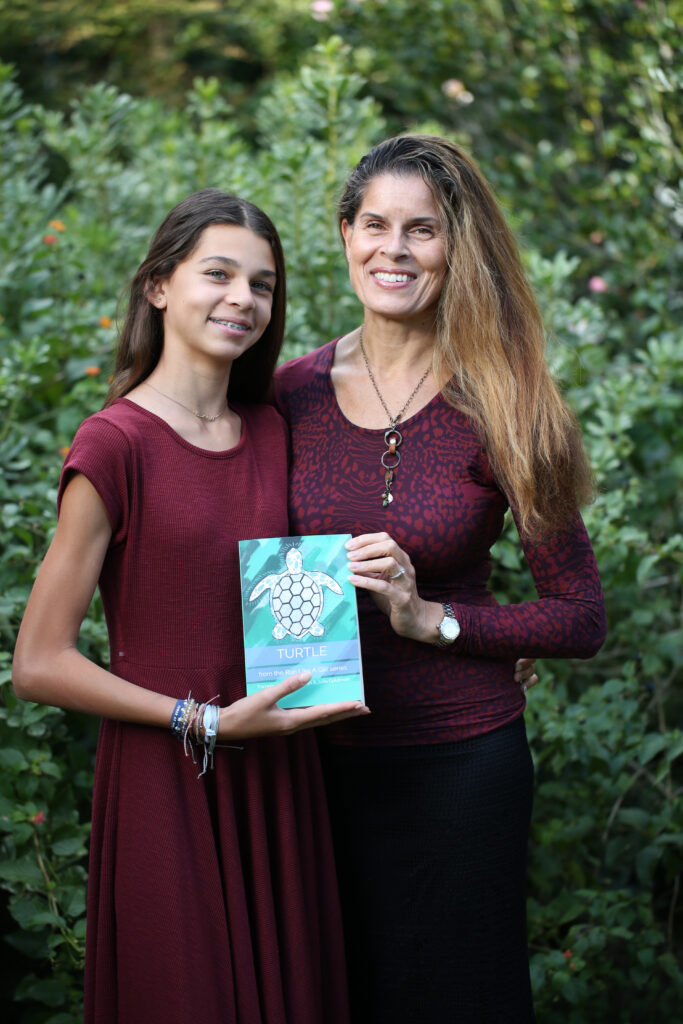 What started as a pandemic project morphed into something more for my daughter and I, inspired by her own journey as an athlete. As a mother of a 12-year old who has been running since she was five, it's easy to see how we collected so many stories about running, meets, coaches, and team interactions over the past seven years. Rolling them into TURTLE, a Middle Grade fiction sports book and the first in the Run Like A Girl series, was a wonderful exercise in memory-gathering and organizing. The result is a story about a fifth-grader who moves to the Lowcountry and after some social drama finds herself part of a competitive running club. As Emma Jackson pushes herself to discover who she is and what she is made of, the power of team sports becomes obvious.
The sad reality is that by the age of 14, girls traditionally drop out of sports at twice the rate of boys (Women's Sports Foundation). As their bodies change, their attention pulled in many directions, and their minds challenged, it's easy to see how it happens. The Run Like A Girl series is a challenge to all female athletes to stick with it. With a subtle girl power theme that gets bolder as the Run Like A Girl series progresses, TURTLE takes a first step to address the stigma of girls in sports by first planting a seed about what team running can offer them: confidence, leadership, community, purpose, self-discipline and a realization that running like a girl is something to aspire to.
Because we owe a lot to the running community, TURTLE was also a way to give back. Starting with our own local running club, Mount Pleasant Track Club, we started to use book sales to raise money for female athletes to fund travel expenditures to high-profile meets. Next we turned to other female-empowering organizations such as Girls on The Run to raise awareness and money. We are currently in the process of reaching out to track and running clubs around the country with a similar plan. Writing a book never felt so right as we stick to the mantra: inspiring young runners to read and young readers to run.
You can find Turtle on amazon. For more information about Pamela Jouan-Goldman and Julia Goldman, go to runlikeagirlbooks.com