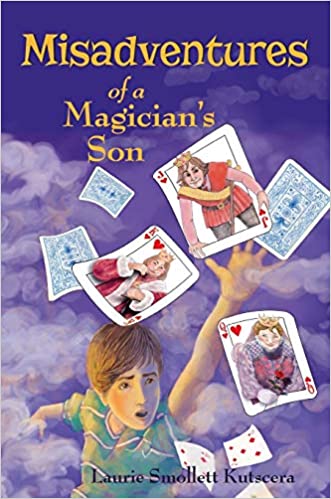 Twelve-year-old Alex is grieving for his father and finding it hard to fit in to the town of Orchard, Maine, where his mom moved the two of them after his dad's accident. The one piece of furniture that feels like home to him is his dad's old desk, where he kept his magician's tools. But when Alex finds a hidden deck of magical cards, he learns unexpected things about his dad and himself.
Misadventures of a Magician's Son by Laurie Smollett Kutscera is a story that delves into issues of grief, friendship, self-confidence, and more. Alex must figure out who to trust in his new environment, and how to honor his father's legacy while being true to himself. I recommend it as a fun read for ages 9 to 12.
The publisher provided me with a copy of this title in exchange for my honest review.