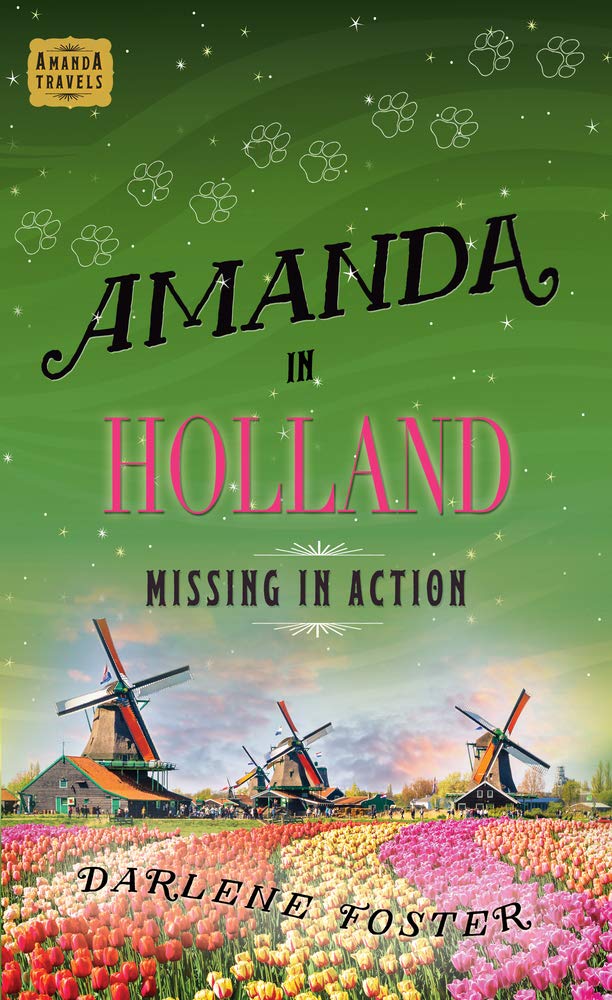 Amanda is once again on the move, this time taking a trip to Holland with a friend and her dad. Holland is where her uncle was declared missing in action as a soldier during World War II, and she takes along a photo of him in case she is able to find any trace of him on her travels. Of course, Amanda's trip is soon filled with intrigue. She finds an abandoned puppy she names Joey, and she determines to find a good home for him. But who is the mysterious woman on a bicycle she keeps encountering? And why does a boy named Jan keep showing up in the unlikeliest of places? And is it possible the owner of a bed and breakfast where she stays is involved in the theft of rare tulip bulbs? All these questions and more are answered in Amanda in Holland: Missing in Action.
Part of the popular series by Darlene Foster, Amanda in Holland will lead young readers aged 9 to 11 on a journey of discovery as they solve the mystery. As Amanda visits the house where Anne Frank hid during World War II, visits a wooden shoe factory, checks out the tulips, and rides on canals, readers get a glimpse of this European country full of beauty and history. The mystery of the tulips is light, and comedic moments help to keep the action fun. I expect young readers with a sense of adventure will dive into the story and keep turning pages until the end.
The publisher provided me with a copy of this title in exchange for my honest review.