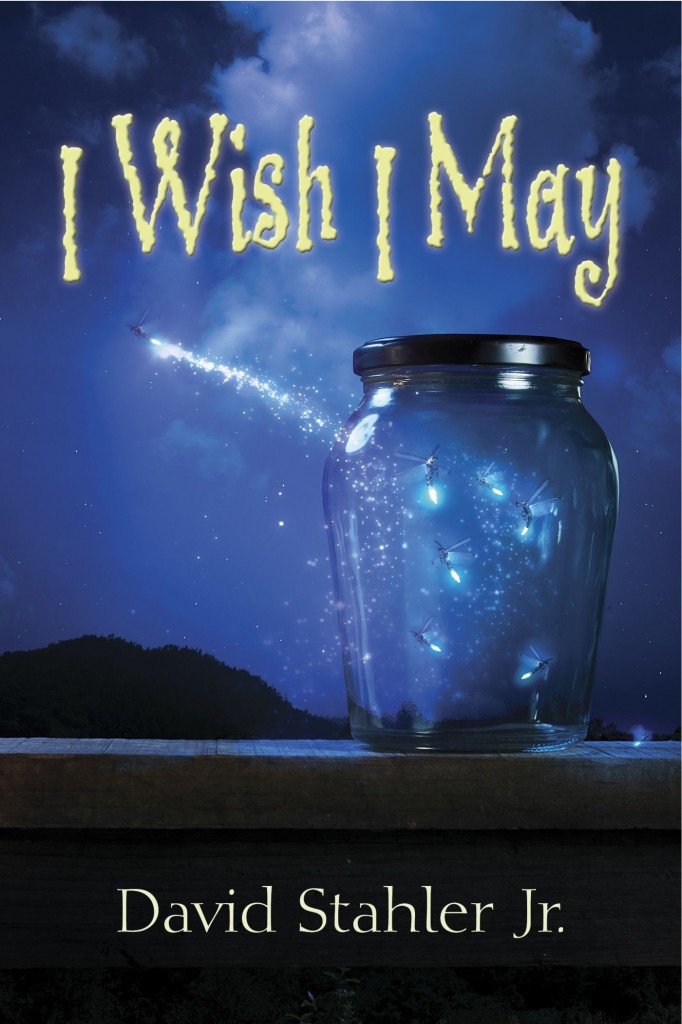 Thurston Pickering could certainly wish for a better life. Nobody notices him at school except for the bullies, who delight in making him miserable. His parents fight so much they stopped noticing him years before, except when one of them wants to use him to make the other look bad. As Thurston is only 12, he believes he is stuck with many more years of misery until he is able to strike out on his own.
All that changes when he opens the lid of an old jar he found tucked away in the attic of his house. A genie appears, and in gratitude for being released after one hundred years of captivity, he agrees to grant Thurston 12 wishes. Thurston has no way to know that the genie has an agenda and is considered a bad egg by others of his type. But he does discover that having what you wish for won't necessarily solve all your problems.
I Wish I May by David Stahler Jr. is an updated Aladdin tale with a twist: what if the genie helped guide the wisher to ask for things that escalated his problems instead of solving them? As a trusting boy who lacks parental guidance or the comfort of friends, Thurston is easily led. His wants are simple: the return of his dog and only companion who died a couple of weeks before; his parents to love each other again and be nice to him; the bullies to leave him alone.
Yet those simple requests carry consequences it's impossible to predict beforehand. Some are funny, and some are horrifying, but all of them lead Thurston down a path he didn't intend to go. It isn't until the world is on the brink of destruction that Thurston finally realizes something important about himself and about how he wants to be in the future.
I Wish I May is a great book for boys, and girls will also like it. Stahler brings creativity to an old tale, particularly with the way Thurston has to redeem his wishes and the interplay between Thurston's genie and another. I recommend it for book clubs with boys or girls aged 8 to 12.
One other thing to note: Stahler dedicates this book to his nephew, who has Spinal Muscular Atrophy (SMA). He is donating a portion of the proceeds to Families of SMA, a nonprofit organization that funds research to find a cure.
The author gave me a copy of this book in exchange for my honest review.