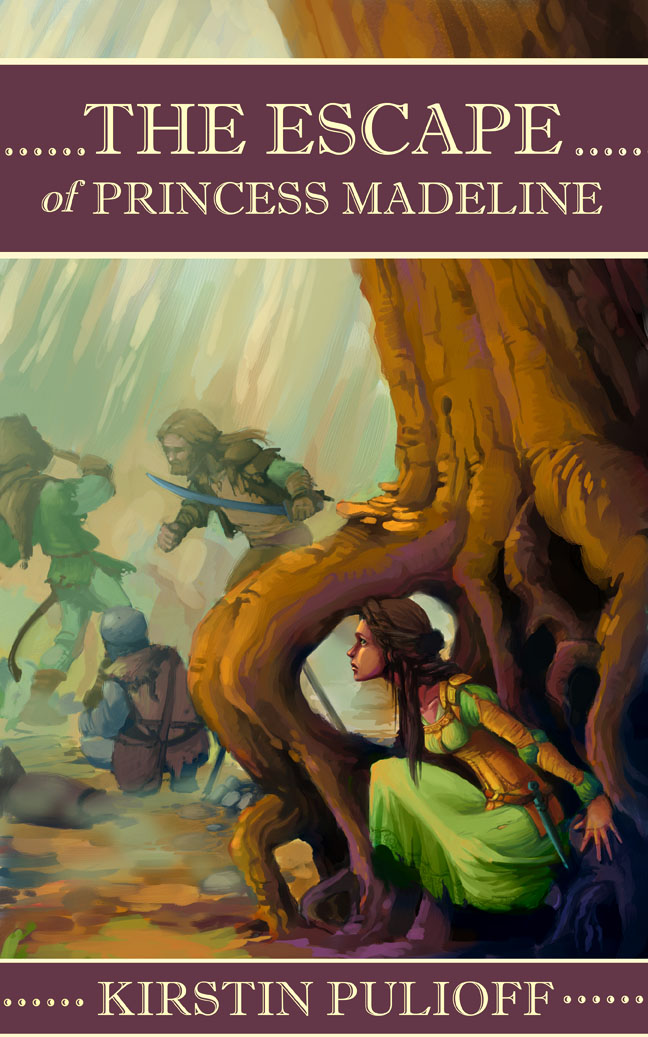 Princess Madeleine is not happy. Her father has arranged a ball for her 16th birthday so can choose a suitable husband for her. Madeline may have known this day was coming, but she doesn't want to be paraded around like an animal going to the highest bidder. After the ball, and a tournament the next day, she decides to run away and forge her own future. But it's difficult for a princess to get far without attracting the wrong kinds of attention. Kidnapped, she struggles to free herself while also working to set herself on a path to independence.
The Escape of Princess Madeleine by Kirstin Pulioff shows a very independent-minded princess who is determined to set her own destiny. Not waiting to be rescued by a knight in shining armor, she plots her own escape. But she can't know the forces that have been set into play since she left her castle and how that will affect her plans for her future. Madeleine is a feisty model for modern girls who like a princess story with a twist.
The author provided me with a copy of this book in exchange for my honest opinion in this review.